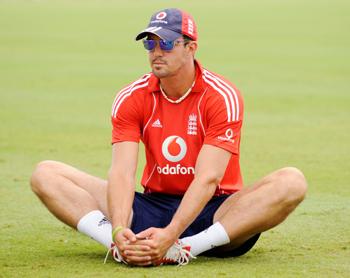 Dashing batsman Kevin Pietersen said that he will never again captain England again as he is a father now.
Pietersen has a two-month-old son called Dylan with his wife, Liberty X singer Jessica Taylor, 30.
The Daily Star quoted Pietersen as saying: "Dylan's totally changed my life. He made me realise I won't ever be captain again -- I have different priorities now."
"I still love to play. Ideally, I'd like to keep playing for another five years or so," he added.