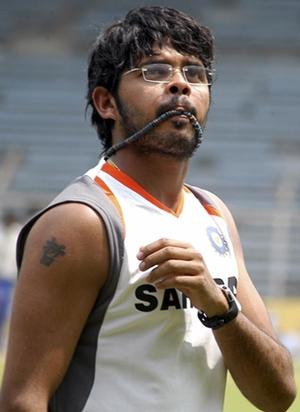 India pacer S Sreesanth is all set to leave Kerala cricket and represent some other team in the Ranji trophy. 
Speaking to media persons in Kochi, he said it is because he was ill- treated by Kerala Cricket Association authorities.
He said was unhappy after the Kerala state senior selection board stripped him of the captaincy despite he and the team performing 
well last season.
He went on to add that he suffered for the past couple of years as there was lot of back-stabbing.
Sreesanth revealed that he had received good offers from several states, but rejected them for the sake of playing for his home state.
Meanwhile, reacting to the bowler's statement, Kerala Cricket Association secretary and BCCI member T C Mathew said the state association has not done anything wrong. Captaincy, he said, is something which has to be achieved and not asked for.
He also said the five-member selection committee which selected the team and captain was unanimous in giving the captaincy to Raifi Vincent Gomes.
Mathews said Sreesanth's remarks are totally immature and he wouldn't like to react to them.
Sreesanth, however, received support in the form of former BCCI secretary S K Nair, who said Mathews should have accorded more respect to the 26-year-old pacer since he represented the country several times.