Master batsman Sachin Tendulkar has favoured England beating Australia to retain the Ashes, and has picked Kevin Pietersen, Eoin Morgan, and Graeme Swann to play key roles in their victory.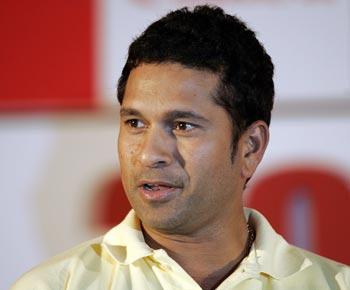 Going by the record books, England's recent performances in Australia have been poor, with their last Ashes triumph-taking place there in 1986-87.
Tendulkar said England had a reason to be upbeat. "I think England have a good chance of retaining the Ashes," he said.
"The key members for England will be Pietersen and Morgan, and in the bowling department Swann. Then after that you have the experience of Andrew Strauss, so they can do something special in Australia," The Sydney Morning Herald quoted Tendulkar, as saying.
England batsman Kevin Pietersen is also confident that they can deliver another blow to their archrivals morale after beating them in the final of the ICC World Twenty20.
England regained the Ashes on home soil in 2009 and still has plenty of cricket before the first Test in Australia on November 25, with the visit of Pakistan as well as a one-day series against Bangladesh.
"It would have been nice only to play them again on November 25 after we beat them in Barbados. But if we play the way we played in the Caribbean then we're moving in the right direction," Sky News quoted Pietersen, as saying.
"A lot of our good players and experienced players are coming to the party and we're all dovetailing with each other. If one guy doesn't do well another guy does. The key to beating Australia is for all 11 to dovetail together - or all 12, 13, 14 even 15 if they get an opportunity to come in," he said.
 "Everyone talks about this word consistency but we've been doing it for a while and we have had some good results in the last 18 months so we want to continue that," Pietersen said.