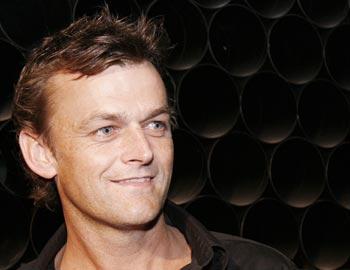 Deccan Chargers' skipper and former Australian star Adam Gilchrist insists his team has much to live up to after rising from the bottom in the Indian Premier League's first season to be the champions in the second.
Gilchrist also said the relationships developed in 2009 will be the foundation of what they achieve this year.
"We've got a great bond that is a legacy of last year's victory. It's certainly something that will be an asset for us," The Age quoted Gilchrist, as having told the Deccan Chronicle.
The 38-year-old further said the he is looking forward to utilizing the young talents recruited for this season in the form of West Indian all-rounder Kemar Roach and Australian batsman Mitchell Marsh.
"We are very excited about the new players. I am looking forward to playing positive and entertaining cricket again," Gilchrist said.
"We've made up for the loss of Fidel Edwards with the inclusion of Kemar Roach - he was very impressive during West Indies' series in Australia. Then there is young Mitchell Marsh, an exciting talent, a hard-hitting batsman and a good bowler," he added. A significant handicap to Deccan Chargers will be the decision to change its home ground in Hyderabad due to separatist violence in the region, although Gilchrist is unperturbed.