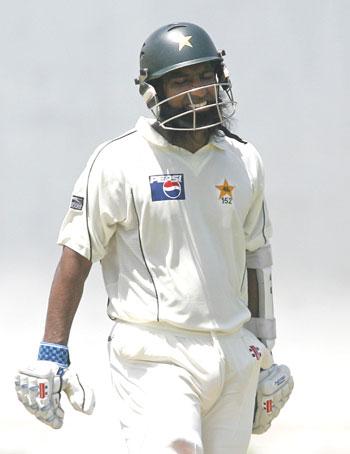 Former Pakistan cricket captain Mohammad Yousuf announced his retirement from international cricket on Monday, following an indefinite ban imposed by the Pakistan Cricket Board (PCB) in the aftermath of a winless tour of Australia.
"I received a letter from the PCB that my staying in the team is harmful for the team, so I announce my retirement from international cricket," he said in Karachi.
"I thank the fans around the world, all the senior players and family members for supporting me throughout my 12-year career.
"I always played for my country, and, if my playing is harmful for the team, then I don''t want to play," he added.
Yousuf played 88 Tests, nine as captain and scored 7,431 runs at an average of 53.07, including 24 centuries. He also scored 9,624 runs in 282 One-day Internationals.
Yousuf was among seven Pakistan players penalised, for various reasons, by the PCB.
Yousuf and Younis were accused by the PCB of "infighting", and their "attitude" had been deemed as a "bad influence" on the team.