Some Pakistani cricketers received threatening phone calls from unknown callers asking them to pay big sums of money or face dire consequences, senior police officials said on Sunday.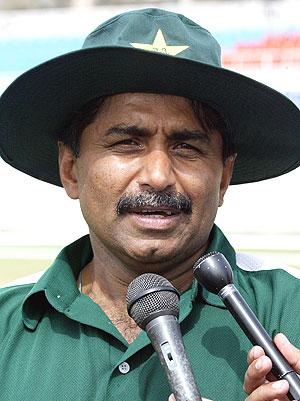 Sources in the Sindh police said they had received a complaint through a provincial minister that some players including former captains, Moin Khan, Javed Miandad and Pakistan's present T20 captain, Shahid Afridi and batsman, Faisal Iqbal got these threatening calls.
"When the provincial minister came to know about these calls made to some of the players, he reported the matter to the police and the inspector general of police set up a high level inquiry team to probe into the matter," a source said.
He said the players got calls at different times where the unknown callers threatened them to pay extortion money or face dire consequences.
"The police is trying to trace the people involved in this racket although different SIM cards were used in making the calls," the source added.
When Moin was asked about these calls, he played down the matter and said it was not a big issue and such things happen.
Another player said he had got one or two threatening calls and had reported the matter to a top government official.
A senior police official said that investigations were on but stressed that in such cases callers usually pick high-profile targets and try to scare them into paying extortion money.
 "But in the cases of the players the matter is not serious and the calls were made once or twice," he said.