The Board of Control for Cricket in India on Wednesday filed a criminal complaint with the Chennai police against former Indian Premier League chairman Lalit Modi accusing him of misappropriation of funds to the tune of Rs 470 crore.
The complaint, filed by Secretary N Srinivasan on behalf the BCCI, mentioned misappropriation of funds, mainly in allotting media rights and free commercial rights. The complaint was filed in Chennai as the Cricket Board is registered.
"A police complaint has been lodged by me on behalf of the BCCI today. The BCCI AGM held last month had authorized the honorary secretary to file a complaint and I have done it," Srinivasan said.
"In the complaint, we have accused him (Lalit Modi) of various charges, including selection (of IPL teams) and misappropriation (of funds) connected with them. I have filed the complaint to the Chennai Commissioner of Police," he added.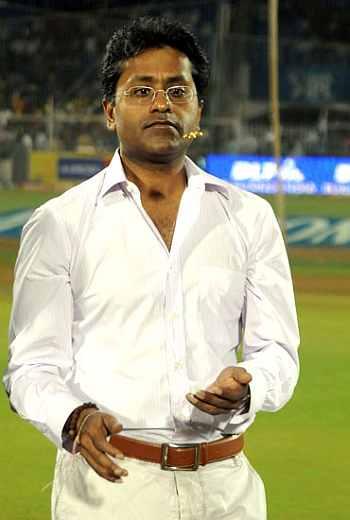 Chennai Police Commissioner T Rajendran confirmed the development and said that the BCCI had "preferred a police complaint" against Modi for criminal misappropriation of BCCI funds totalling Rs 470 crore.
"There are three main charges... It is a detailed complaint that they have given. So we will go through the complaint. It will be investigated by us as BCCI is registered in Chennai," Rajendran said.
Later, Rajendran said the police were examining the complaint and it would be referred to Central Crime Branch (CCB) of Chennai police
Srinivasan, who is the president-elect of BCCI, alleged there were a lot of charges against Modi, which have attracted cases under the Indian Penal Code.
Police have assured him that "they will look into it," Srinivasan said.
This complaint only adds to the trouble for Modi against whom the Enforcement Directorate has already issued a Blue Corner Notice. However, Modi had denied receiving any official communication in this regard.
Last week, in a drastic action, the BCCI had terminated the contracts of Rajasthan Royals and Kings XI Punjab, which allegedly share a close affinity with Modi, from the IPL on alleged breach of franchise agreement by them.
Later, Rajendran said police were examining the complaint and it would be referred to Central Crime Branch (CCB) of Chennai police.