Every cricketer has some regret or the other during the course of his career.
Steve Waugh failed to conquer the final frontier -- beating India in their backyard.
The legendary Sir Don Bradman probably regretted not being able to finish his career with an average of 100 (he ended with 99.94).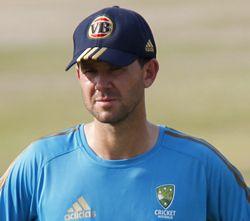 And there is still a chance that Sachin Tendulkar, despite all his personal achievements, might just end up never being able to win that coveted prize of them all -- the World Cup.
Ricky Ponting will perhaps end his career with not one but two regrets (see box). 
The Australian captain is yet to win an Ashes series in England, and a Test (let alone a series) on Indian soil.
Ponting has lost successive Ashes series on English soil -- in 2005 and 2009, and considering the next one takes place in 2012, his chances of continuing as Australia's captain seem highly unlikely.
On Indian wickets, his record as a captain is abysmal, to say the least.
The 0-2 defeat in the just-concluded series meant Ponting lost five of the seven Tests he has captained on Indian soil -- the highest tally by any Australian captain. The remaining two were drawn, meaning he is yet to captain his team to a Test win in India.
He is also the first Australian captain to lose six Tests against India, the other loss coming in Perth in 2008.
Ricky Ponting's record vs England and India

| | | | | | |
| --- | --- | --- | --- | --- | --- |
|   | Mts | Won | Lost | Drawn | Won% |
| On English soil | 10 | 2 | 4 | 4 | 20.00 |
| Vs England in Australia | 5 | 5 | 0 | 0 | 100.00 |
| In India | 7 | 0 | 5 | 2 | 0.00 |
| Vs India in Australia | 4 | 2 | 1 | 1 | 50.00 |
Stats: Rajneesh Gupta
Considering Australia's next tour to India will happen only after a few years, the one that finished seems, for all practical purposes, Ponting's last Test series in India, thereby implying he will have no more opportunity to improve his poor record.
Ponting, when made aware of this, preferred to be positive.
"The Future Tours Programme (FTP) changes quite regularly now," said Ponting, very much on the defensive. "India and Australia are playing each other more than ever before.
"Therefore, I don't know if it is my last tour to India," he added.
The 35-year-old quickly focuses on how much he has improved as a player on the Indian wickets.
"I have taken strides in becoming a better player in the subcontinent," he explained. 
The fact that he averaged 56.00 in the recent series corroborates his statement to an extent. Having said that his overall average (from 14 Tests) still remains abysmally low at 26.48.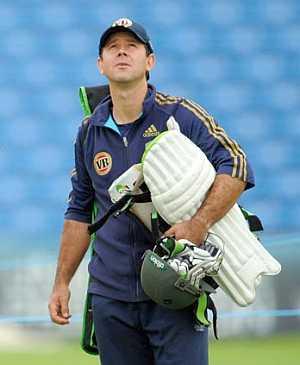 Ponting also doesn't buy the argument that he is close to retirement.
"I am maybe past my best," he admitted, before doing a quick volte-face.
"I have been feeling very well though about myself," he said, adding, I am more excited about my game than ever before.
"The finish line for me is yet to start."
The Australian captain was quick to point out an obvious reference to make his case strong.
"Sachin Tendulkar has made six hundreds in the last 12 months," explained Ponting, adding, "at 37, you would expect him to retire. But he is still an inspiration to many cricketers, me included.
"Considering that, I would say that I am not over the hill yet."
He may try desperately to sound positive but deep within himself Ponting has perhaps realized the obvious -- his career will end sans series success in both England and India.