Former Indian Premier League comissioner Lalit Modi on Monday slammed the Enforcement Directorate following the agency's 'Blue Corner' notice against him.
Modi was suspended as IPL chairman immediately after the conclusion of the third edition of the Twenty20 event for alleged financial irregularities.
In a statement issued on Monday, the former BCCI vice-president pointed out that there is a serious threat to his life, because of which he cannot return to India.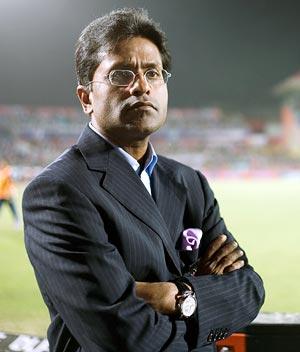 Modi further added that he is ready to pay all expenses if ED officials want to travel to London to interrogate him.
Read on for Modi's complete statement:
"The Blue corner notice is highly improper and a serious interference with my personal liberty. Each communication sent to me by the Enforcement Directorate has been duly responded to.
"All the documents sought for by the Enforcement Directorate, in my possession, have been supplied. I am not in a position to appear before their officials in India is because of the elevated threat perception of a serious threat to my life and safety.
"Enforcement Directorate provided with details of the said elevated threat perception, with a request that the existence of such elevated threat perception, be confirmed with the Mumbai police.
"I am willing to answer all questions/requisitions that the Enforcement Directorate may desire me to answer, either orally or in writing.
"I reiterate my willingness to answer questions by a video link or even by attending the Indian embassy at London.
"To completely obviate any suggestion of my avoiding questioning, I am even willing to have the concerned officers of the Enforcement Directorate, flown in to London, at my cost, and appear before them and any questions that they may wish to put to me.
"The intelligence reports I have provided are of the highest credibility and thus my legitimate apprehensions as to my safety."
Lalit Modi