Former India skipper Sunil Gavaskar on Wednesday said the rumours of him rejecting the Board of Control for Cricket in India's  honorary position in the Indian Premier League's revamped Governing Council are false.
The legendary cricketer also said "canards" have been spread that he had asked for Rs five crore to sit on the panel of the council.
Also read: Modi took 24 luxury watches free: BCCI
"Nobody from the BCCI has contacted me yet. This is news to me which has come through different news channels. I don't even know what has happened. I have not heard anything and I still don't know whether I am in or out of the Governing Council.
"Also, canards have been spread against me, and if that is so, then it's unfair towards me. It's an honour and duty to serve Indian cricket in any capacity. I did not take a single penny from the Board when I worked for them in different capacity," Gavaskar told NDTV.
"I have worked as the coach, batting consultant and the chairman of the National Cricket Academy and those were highly-paid jobs, but I never took a penny," the former India opener added.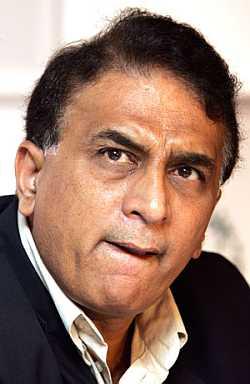 In a major revamp, Gavaskar was not named in the IPL's revamped governing council.
BCCI president Shashank Manohar, however, had earlier on Wednesday clarified that Gavaskar was not removed, and the Board was yet to contact him.
"Who said he is not included? We haven't spoken to him because we have to talk to them before we appoint them. Earlier they were paid one crore for being on the Governing Council, but now they have to work honorary. So we have to get their consent.
"It was because all these things were subject to clearance of the amendment. If the amendment would have failed there was no question of appointing a fresh Governing Council," he added.
Gavaskar said as far as Indian cricket is concerned, he would love to get associated with it in any form without taking a single penny from the board.
"I will get associated with Indian cricket if the Board asks me to do so. It's a privilege and I have no issues. What I am today is because of cricket.
"The reports that I wanted money to be on the IPL panel is false. I would love to serve Indian cricket in any capacity," he declared.
Anurag Thakur, Ranjeeb Biswal, Ajay Shirke, Rajiv Shukla, Ravi Shastri and Arun Jaitley were named as the members of the revamped the IPL Governing Council, while another cricketer in the panel is yet to be confirmed.
"There would be one chairman of the sub-committee, five members and two cricketers. As far as the IPL Governing Council is concerned, earlier the cricketers were paid one crore for being a member on the Governing Council. However, the Board decided that no payments would be made to the cricketers," Manohar said after the Board's Annual General Meeting in Mumbai.