Amid media reports that Sunil Gavaskar is dropped from the Indian Premier League's governing council, Board of Control for Cricket in India president Shashank Manohar clarified that a decision on the former India captain being retained on the panel has not yet been taken.
In a major overhaul of the Governing Council, the BCCI, at its Annual General Meeting in Mumbai on Wednesday, reduced the term of the sub-committee from five years to one.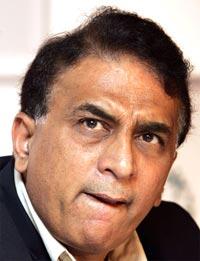 "There would be one chairman of the sub-committee, five members and two cricketers. As far as the IPL Governing Council is concerned, earlier the cricketers were paid one crore for being a member on the GC; however, the Board decided that no payments would be made to the cricketers," Manohar said, after the AGM concluded.
He further revealed that only Ravi Shastri agreed to be a part of the Governing Council on a honorary basis while the others who are presently on it could not be contacted.
"We just spoke to Ravi Shastri and he has agreed. The others, we have not spoken to yet, because after the meeting was over we had to come for this press conference. We were able to talk to Ravi Shastri and he has agreed."
There were reports that Gavaskar decided not to accept the honorary post, but Manohar made it clear that they still haven't spoken to the former India opener.
"Who said he is not included? We haven't spoken to him because we have to talk to them before we appoint them.
"Earlier they were paid one crore for being on the Governing Council, but now they have to work honorary. So we have to get their consent.
"It was because all these things were subject to clearance of the amendment. If the amendment would have failed there was no question of appointing a fresh Governing Council," he added.