It is without doubt one of India's best stadiums.
However, it won't stay that way in the future.
Ever since hosting its first international match – a One-dayer featuring India and South Africa in November 1993 - the Punjab Cricket Association (PCA) stadium in Mohali has been everyone's favourite.
It has since hosted 16 ODIs and nine tests, and been the home to Indian Premier League (IPL) franchise King's XI Punjab.
Not for long though.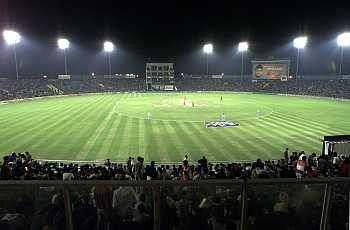 The PCA, facing parking constraints as also the venue being surrounded by residential areas, is going ahead with its plan to build a brand new cricket stadium in Mullanpur, on the outskirts of Chandigarh.
The body has purchased 42 acres of land in New Chandigarh to realize this dream, the dream of building a modern and spacious venue with adequate parking space and state-of-the-art infrastructure.
"Everyone is telling us this place (Mohali) is one of the best. But we have decided to go to a place that will have all the modern facilities," explained PCA president IS Bindra.
The former BCCI president was categorical in accepting that Mohali had outlived its utility.
"Lord's (world's oldest cricket venue) was built more than 100 years ago and it still remains a lasting structure," reasoned Bindra, adding, "But this stadium is having problems."
Having decided to go ahead with its plans, the PCA has also put two proposals before the state government, under which it is willing to concede possession of the Mohali facility to the government if the latter agrees to pay for it.
This arrangement with the government, if it materializes, would help the PCA ensure part of the money required to build the Mullanpur facility.
The body has also set itself a two-year period for the purpose. And the new project has also ensured the postponement of an impending retirement.
"I have reluctantly agreed to continue till the new stadium is conceptualized," admitted Bindra.
And for those who are fond of the existing facility at Mohali, it is all about enjoying the future matches at the venue and witness it being phased out in the near future.