Images: New Zealand trounce Ireland
June 11, 2009 23:57 IST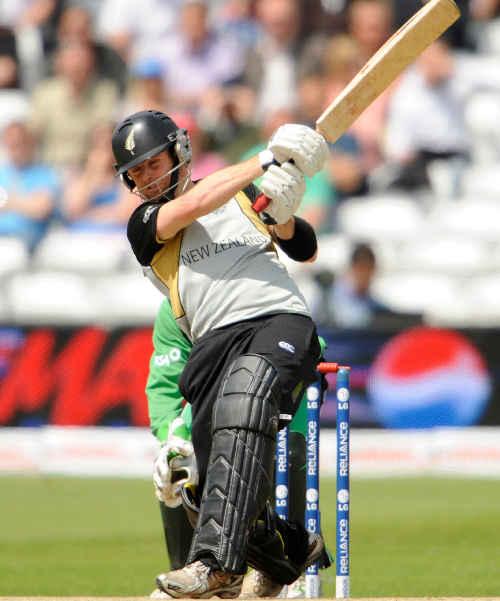 Aaron Redmond hammered 63 from 30 deliveries to help New Zealand crush Ireland by 83 runs in the opening World Cup Super Eights match on Thursday.
Ireland, replying to New Zealand's 198 for five, never threatened to upset the Kiwis and were bowled out for just 115 in 16.4 overs.
Guptill makes his ground
June 11, 2009 23:57 IST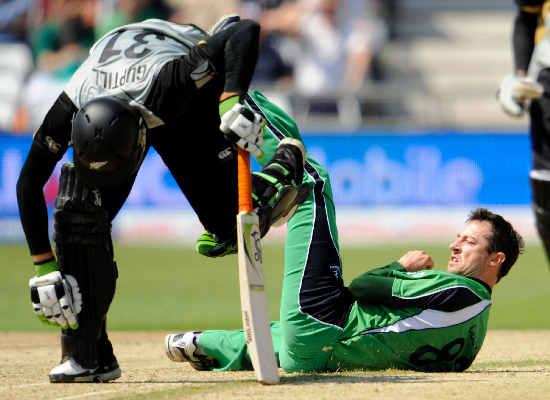 Martin Guptill and Redmond kept the tempo going with a barrage of strokes on both sides of the wicket to torment the Irish players who had no clue how to stop the run flow.
Short but sweet knock by Oram
June 11, 2009 23:57 IST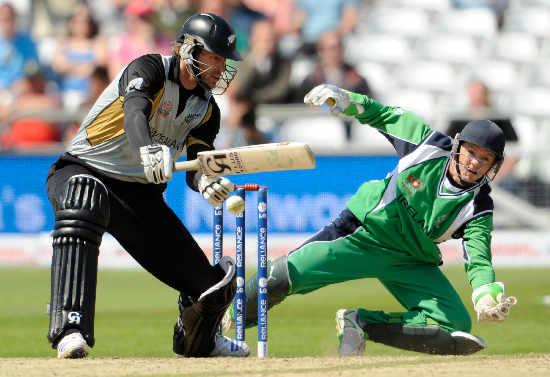 The lanky Jacob Oram scored 15 off seven balls before returning to the pavilion.
Butter-fingers Butler
June 11, 2009 23:57 IST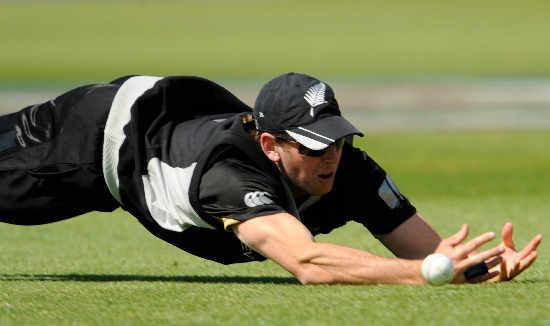 New Zealand's Ian Butler drops Ireland's Gary Wilson. The batsman went on to score 23.
Wilson goes wild
June 11, 2009 23:57 IST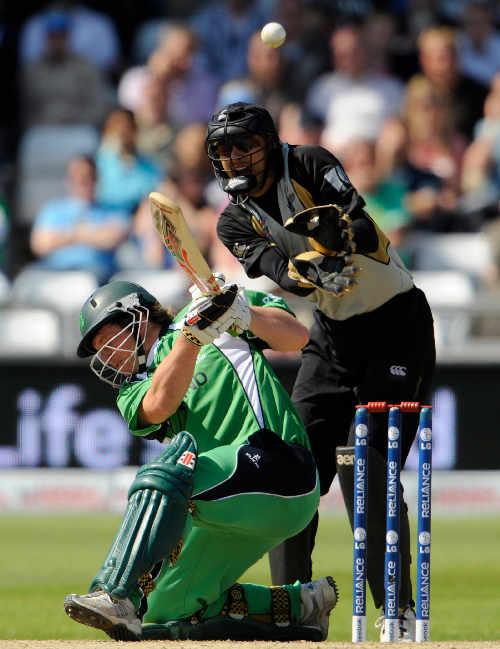 Wilson makes a wild sweep and sends the ball over New Zealand keeper Peter McGlashan.