Chandimal, Thirimanne steady Sri Lanka
August 27, 2017 16:07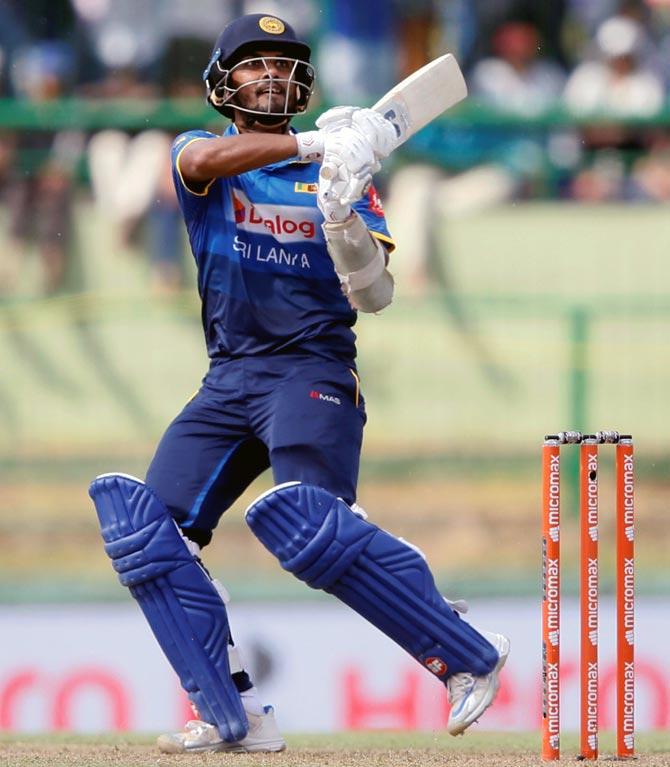 SL 79-2 (20 ovs) vs India | Scorecard
Pandya bowls a loose delivery, full and down the leg side as Thirimanne helps it fine down the leg side for a four and then takes one.
Pandya bowls a quick bouncer as Chandimal looks to defend but is hit on the right thumb and he is in a lot of pain. The physio comes out to attend the right-hander and his thumb is bandaged before he continues.
Pandya follows it up with another quick bouncer and Chandimal does well to keep it out, taking the thumb off at the last minute.
The last ball is again a bouncer and Chandimal has no idea as he looks to defend but it falls safely on the off-side off the outside half of the bat.
Chandimal in considerable pain as he looks to tap it around against Chahal and take the singles. There is a confident appeal for LBW turned down against Chandimal off the leg-spinner with the ball looking to go down the leg side.
Pandya continues his short ball tactics against Chandimal, who ducks under one before finally playing the pull shot for one to deep square leg.
Pandya overpitches as Thirimanne punches it straight down the ground back past the bowler for a four as eight runs come from the over.
Chahal sends down another tidy over, conceding just three, for a total of 15 runs from five overs.
Sri Lanka have recovered well to reach 79 for two in 20 overs with Chandimal on 28 and Thirimanne on 29.
« Back to LIVE
TOP STORIES