Bumrah makes 3rd breakthrough
September 03, 2017 15:51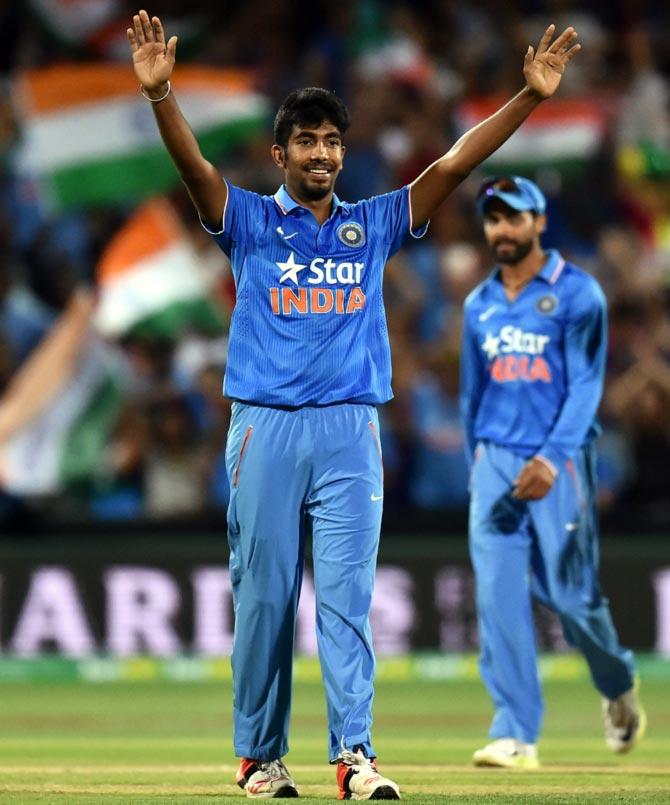 That is the end of the Powerplay and Sri Lanka have lost three wickets, even though they have a run rate of 6.4 an over it paints a lame picture for the hosts.
Bumrah gives 5 runs and gets a wicket in his opening over.
Mathews comes in to bat and he gets off the mark with a run to leg side, an inside edge sees the ball go to fine leg.
Bumrah does what he brought in to do. He gets the much-needed wicket of Tharanga, who gets the finest of edges to go through as Dhoni completes the catch to send the captain back to the pavillion.
Bumrah comes in first change and he starts with a short and wide ball. Tharanga picks it early and dispatches it for a boundary over mid-on.
Thirimanne takes 2 runs off Bhuvneshwar, who has kept the runs down.
50 comes up inside the 8th over as Thakur continues to gift him balls to tonk over the infield and the outfield.
Tharanga takes advantage of the bad balls, three fours in this over and from all parts of the ground. 17 runs come off the over and Thakur is proving an expensive bet for India right now.
« Back to LIVE
TOP STORIES