India continue to search for more breakthroughs
September 03, 2017 16:15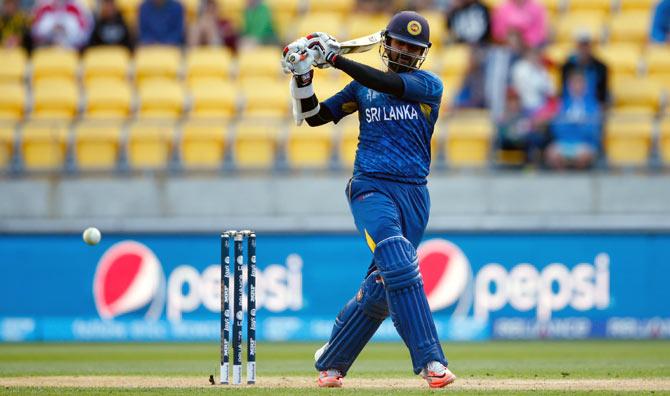 Mathews gets a boundary as the ball goes between slip and the keeper.
Lanka motoring on at nearly 5.8 runs an over as drinks are called.
The Lankans are also running well between the wickets, applying pressure on the Indian fielders.
Thirimanne and Mathews taking runs as when they come. They are challenged by Kuldeep Yadav but they are playing him well.
Sri Lanka have been quite since the loss of Tharanga but they have managed to keep the run rate above the 5 run mark.
Kuldeep Yadav comes in to the attack and a attacking field is set as 2 slips are in place.
« Back to LIVE
TOP STORIES