Rajasthan staring down the barrel
April 20, 2018 23:08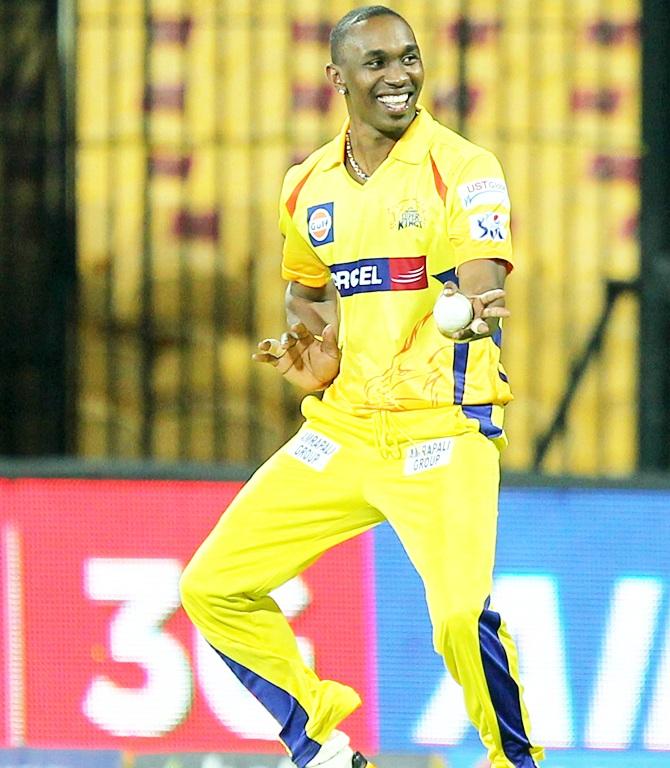 RR 103-5 (13 ovs) vs CSK 204-5 (20 ovs) | Scorecard
Stokes then takes a single.
Binny gets off the mark with a single.
Stokes then gets a single.
Binny ends the over with a four down to fine leg and that brings up Rajasthan's 100 on the board.
Bravo gets another wicket
Bravo continues and Stokes gets a single.
He then bowls a wide.
Another slower delivery and Tripathi goes down on one knee, gets nothing on it and is caught at long-on by Billings.
Tahir continues and starts with a wide. He then gets clobbered straight down the ground by Stokes for a four.
The batsmen then pick 5 runs and again 10 runs come Tahir's over.
Bravo comes into the attack and strikes off his first ball, slow delivery and Buttler goes after it, he miscues the short and is caught by Tahir at
Tripathi is the new batsman in and is bowled the same slower, wide one and he gets off the mark with a single.
Stokes then hits the ball to mid-wicket for a single.
Bravo runs a wide and 7 runs and a wicket come off the over.
« Back to LIVE
TOP STORIES