Samson, Klaasen out cheaply
April 20, 2018 22:15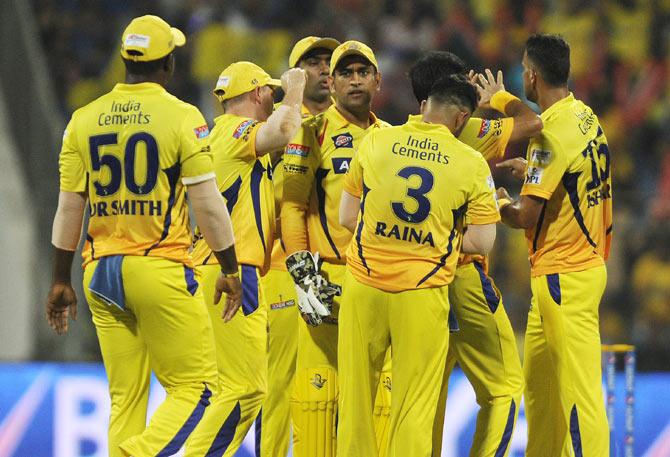 Chahar continues and Rahane is caught in front of the pad. Big appeal, not out says the umpire, Dhoni takes the referral but the umpire's decision is what they go with.
Rahane then takes a couple on the on side.
He then chips it to square on the on side for a single.
Short ball and Samson pulls it to deep mid-wicket for a couple.
Samson then plays into the hands of CSK, he goes for the pull shot, only to hole out to the man in the deep and he is gone for 2.
Samson is the new batsman in and there is an LBW shout against him.
Thakur comes in to bowl and Klaasen plays a well-timed shot and a misfield at mid-wicket sees him earn a boundary.
He then gets a couple of dots.
Wow! What a ball, Klaasen misses the ball completely and is clean-bowled by Thakur for 7.
CSK's Chahar starts the innings with a wide as Rahane and Klaasen opens the innings.
Rahane then plays down the next ball and runs for a single.
Klaasen gets a leading edge and is dropped by Watson at first slip.
Klaasen then gets a single to the leg side.
Rahane then nearly chops it on.
Wow! Rahane comes down the track and just plays a lovely six straight over the bowler's head.
He ends the over with a lucky four down to fine leg that comes off the inside edge of his bat.
14 come off the first over.
« Back to LIVE
TOP STORIES