Dhoni's late attack lifts India to 148
July 06, 2018 23:41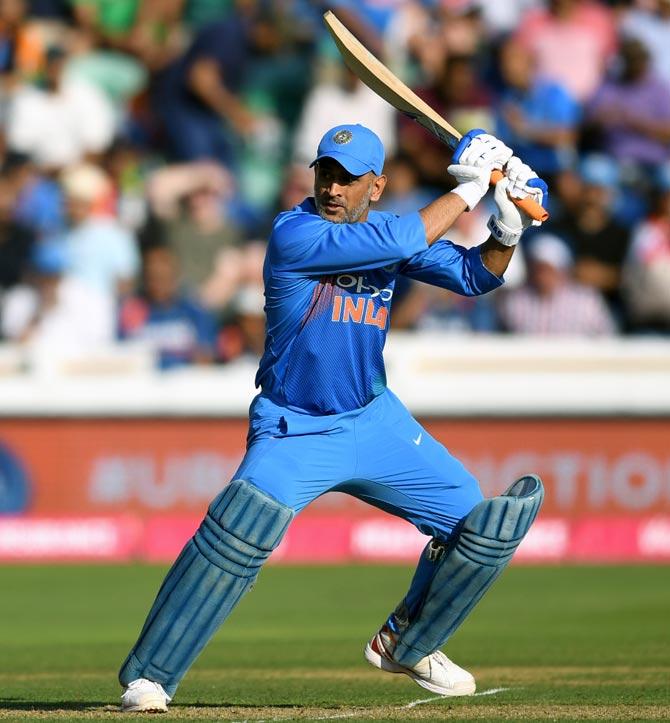 Jordan to bowl the 19th over. Dhoni turns the first ball through the covers for a couple followed by a quick single.
Jordan then bowls two good yorkers in a row to Pandya, who can only defend it.
But Pandya makes up for it as he clobbers the fifth ball down the ground for a six over long-on.
He punches the last ball through the leg side for a couple of runs to get 11 from the penultimate over.
Pacer Ball to bowl the final over. He starts with a short ball as Dhoni pulls it to deep square leg where the fielder fumbles to give away two runs.
Dhoni then takes a couple of steps down before smashing a slower bouncer straight back past the bowler for a four.
Ball tries the slower bouncer but misses his radar to give away a wide.
Dhoni then pulls a short ball to deep midwicket just for a single before Pandya is foxed by a slower bouncer which falls just short of wicketkeeper Buttler, who is unable to stop it and ends up giving away four byes.
That is ruled a no-ball as the pacer ends up giving away a free hit which Ball does well to concede just one with a full delivery to Pandya.
Ball makes the mistake of bowling length to Dhoni, who hammers it straight down the ground for a four.
The last ball is short as Dhoni pulls it for a four to get 22 runs from the final over as India finish on 148 for five from their 20 overs.
A good cameo from Dhoni at the end, stroking his way to an unbeaten 32 from 24 balls, while Pandya made 12 not out from 10 balls.

« Back to LIVE
TOP STORIES