Shahzad gives Afghanistan a flying start
September 25, 2018 17:21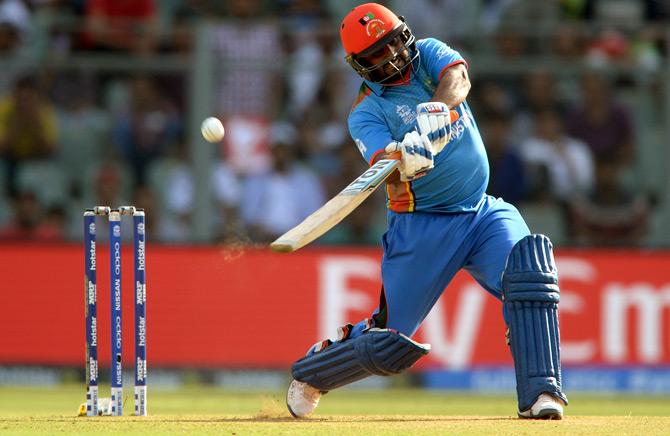 Shahzad looks keen to attack as he hammers the first ball of Khaleel's second over for a boundary through mid-on before he takes a single two balls later.
Javed Ahmadi finally gets strike, in the third over, and he starts off by playing three dot balls in a row.
He gets off the mark in the next over as he clips Chahar through the leg side for two runs and then takes one.
Chahar bowls a high toss to Shahzad which is ruled a no-ball for height. The free hit delivery is a poor delivery as Chahar tries the slower bouncer but it goes way over the batsman's head and is called a no-ball.
The next ball is another slower bouncer which goes wrong and is called a wide.
Chahar finally gets it right as he bowls it full but Shahzad gets it right too as he hammers it over long-on for a six.
The last ball is pulled over midwicket for a four as Chahar gives away 17 in is second over.

« Back to LIVE
TOP STORIES