Mithun out for 13
November 14, 2019 11:02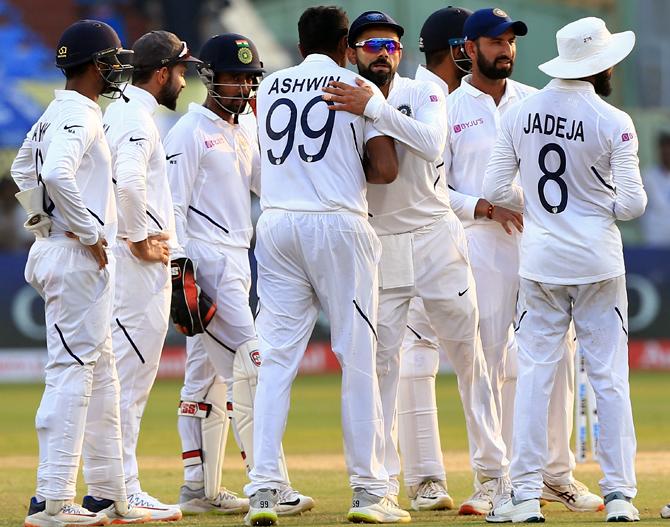 Shami continues and Mithun gets a couple to star the over.
After a dot, the batsmen is beaten off the outside edge.
Next ball, the batsman plays it down with soft hands and it runs down past the slip fielders for a four to third man.
A dot later, a big shout for LBW. Full ball, hit Mithun right in front of the stumps and the umpire raises his finger. No review from Bangladesh and Mithun walks back for 13 off 36.
Bangladesh lose their 3rd wicket.
Ashwin continues and after a dot, Mithun gets a single to fine leg.
Haque then goes on the backfoot and cuts, the ball goes quickly to Rahane at slips but he fails to pouch it and that is a reprieve for the Bangladesh captain. He gets a couple.
Three dots to end the over.
Shami continues and he comes around the wicket. Haque lets the first two balls go through to the keeper safely.
Easy over for the batsman to manouvre as he lets the balls go and that is another maiden.
Spin in the attack now as Ashwin comes into the attack.
After two dots, Mithun slaps the ball to deep extra-cover for a couple.
Three dots to end the over as 3 come off the over.
« Back to LIVE
TOP STORIES