Soft dismissal as he goes for 47
January 14, 2020 15:35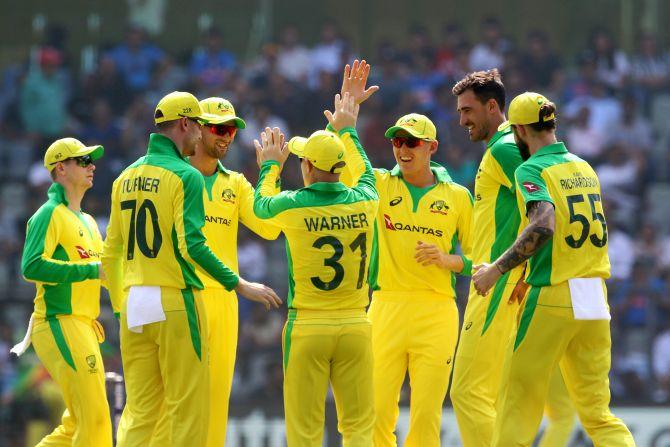 Kohli is the new man in and he gets off the mark with a single to the off side.
After a dot, Dhawan takes a single off a leg bye.
After a dot, Kohli takes a single to the on side for a single. Just 3 runs and a wicket in the over.
Agar continues and against the run of play the Aussies have a wicket.
The bowler gives the ball a bit of flight, tempting Rahul into the drive. Rahul plays into the bowler's hands and is caught at mid-off by Smith.
Rahul out for 47.
Richardson replaces Agar now and Rahul takes a quick single.
Dhawan then takes a single off the next ball to the off side.
The batsmen just keep the scorecard ticking as 5 singles come in the over.
Zampa continues and Rahul starts the over with a single to sweeper cover.
Next ball is a full toss and Dhawan slogs it over deep mid-wicket for a single.
After two dots, an interesting appeal made but the ball hit the shoe and ricocheted off the track to the keeper. Third umpire spots the bump ball.
A single to end the over as 3 come off it.
Agar continues and the first six of the match comes in the 25th over as Dhawan comes down the track and plays the ball over mid-off for a maximum!
Nine runs come in the over.
« Back to LIVE
TOP STORIES