IPL: 50 comes up for Kings XI
October 18, 2020 22:07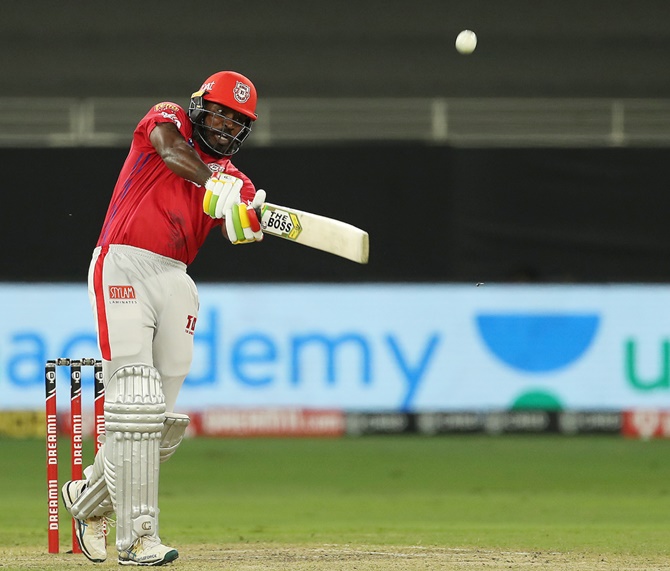 Mumbai 176-6 (20 ovs) vs Kings XI 51-1 (6 ovs)
Nathan Coutler-Nile comes to bowl now, Gayle defends first two balls. He lifts his bat and slams it for a huge huge six over long-on! Gayle defends. Bouncer and Gayle is off balance. Dot ball to end the over.
After five overs Kings XI are 40-1.
Boult gets his third over. Rahul defends. Another dot ball. Looks like the wicket of Mayank Agarwal has slowed Kl Rahul. Rahul plays on the front foot and slams the ball for six runs. Rahul flicks the ball to mid-off, no runs. Short on length and Rahul smashes it to the boundary. Rahul frinds the gap, Hardik pounces on the ball and saves two runs.
After the powerplay, Kings XI are 51-1. KL Rahul is batting on 32 (17) and Gayle is on 7 (9).
« Back to LIVE
TOP STORIES