Royals' bowlers restrict Delhi to 154
September 25, 2021 17:23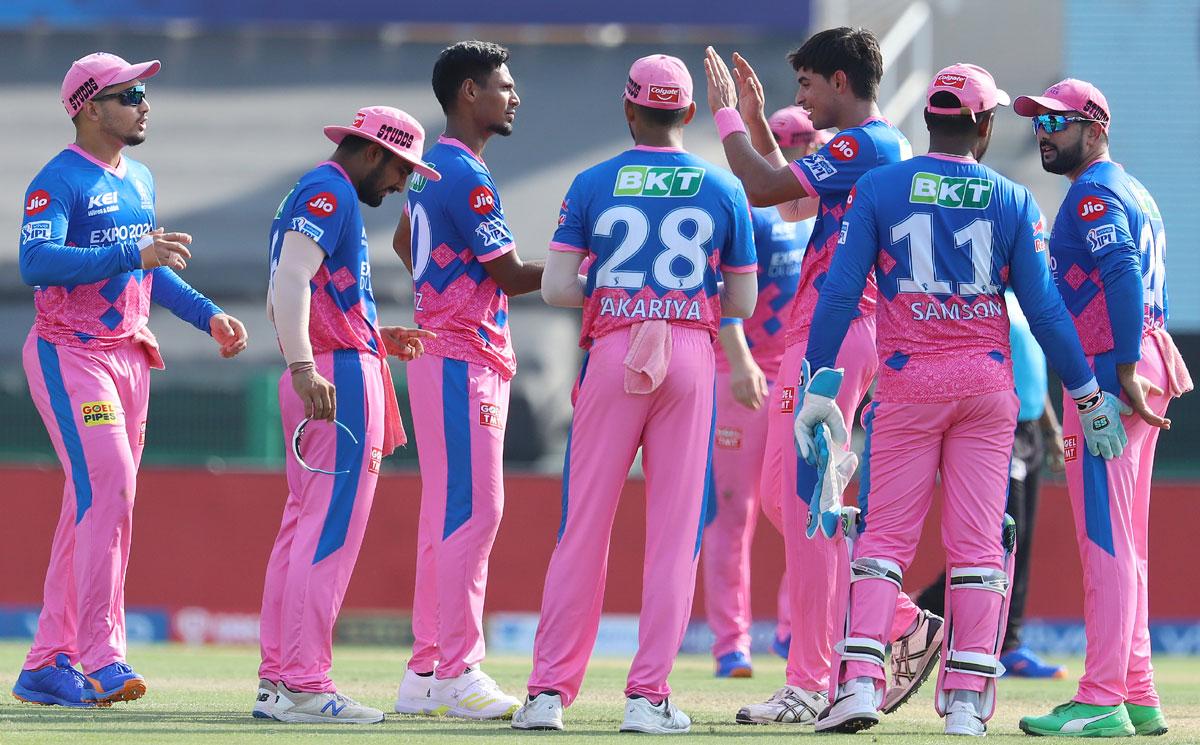 Tyagi to bowl his fourth and final over. Axar clips the first ball through square leg for a couple of runs and gets one off the next ball.
Lalit drills a full delivery down to long-on for a single before the pacer bowls two wides in a row.
Lalit tries to sweep the fast bowler but is beaten before gets the shot right next ball as the fielder at square leg messes up an easy stop to give away a boundary.
27 runs from his last two overs as Tyagi finishes with 1/40 in his four overs.
Sakariya comes back, to bowl the penultimate over. Axar smacks the first ball back over the bowler's head for a six before the pacer bowls a wide.
Sakariya gets revenge as Axar pulls the short ball straight into the hands of David Miller at long-on to perish for 12.
Lalit flicks the next ball to midwicket for a single and Ravichandran Ashwin pushes the slower ball to point for one to get off the mark.
Lalit pulls the short ball as Tewatia does well to quickly swoop in at deep square leg to keep it down to just one.
Ashwin swings at the last ball but fails to make connection.
Mustafizur to bowl the final over. Lalit swings the first ball to deep midwicket for just a single and Ashwin also tries to slog but inside edges it back on to his pads for just one.
It's only singles at the moment for the two Delhi batsmen.
Ashwin swings as he manages to hit the pacer through square leg for a couple of runs to bring up the 150 for Royals.
He tries to reverse sweep the next ball which he misses as he looks to sneak a quick bye. Wicketkeeper Samson throws it back to the bowler with Ashwin struggling to make his crease but Mustafizur fails to break the stumps from close range and also ends up conceding another overthrow.
Ashwin chips the last ball over the bowler's head for two runs to long-on.
Delhi are restricted to 154/6 in their 20 overs, managing just 34 runs from the last four overs.
A superb effort with the ball from Mustafizur, who took 2/22 in four overs, without conceding a single boundary, while Sakariya claimed 2/33

« Back to LIVE
TOP STORIES