MP 368-3 at stumps on Day 3 vs Mumbai
June 24, 2022 17:07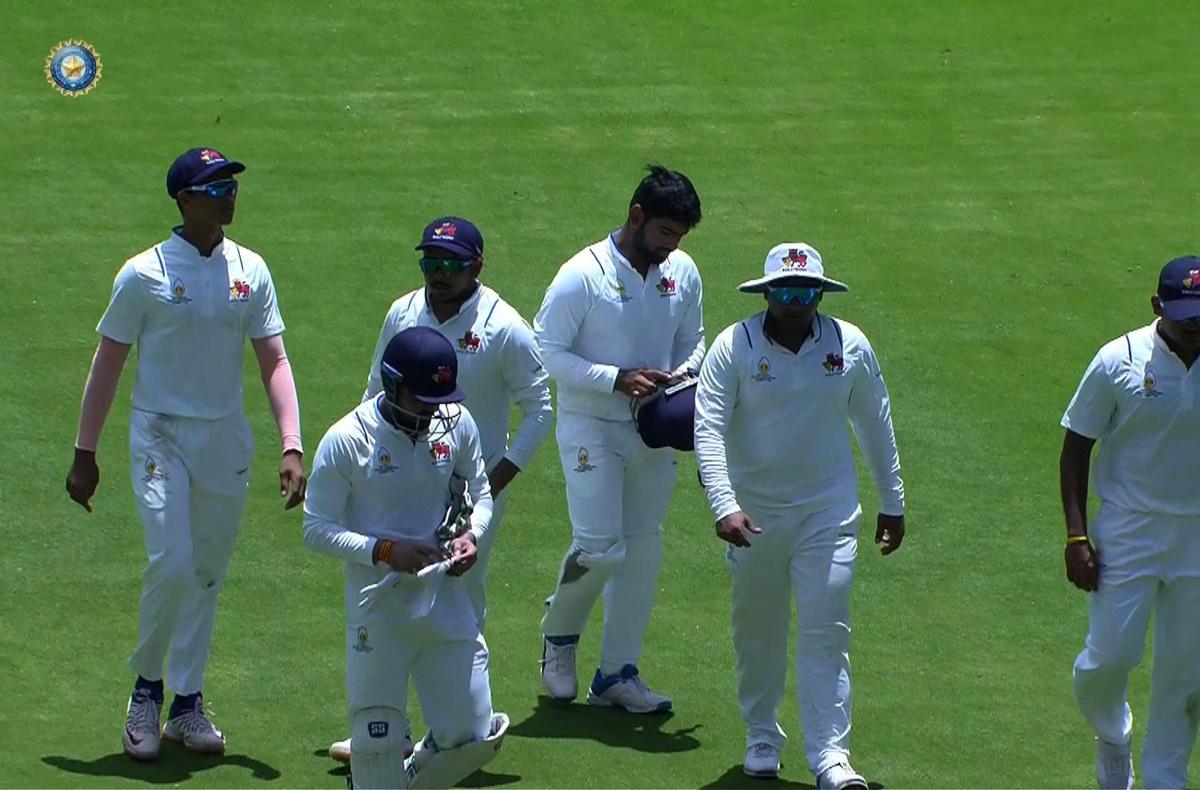 MP 368-3 (123 Ovs) vs Mumbai 374 (127.4 Ovs) |
Scorecard
Patidar hammers Kotian for four runs. Now just 15 runs separate Mumbai and MP. Shrivastava gets into the groove and drives through the covers for a couple more off Mulani. Kulkarni is back with the ball in the 119th over replacing Kotian.MP are 363-3 in 120 overs.
Huge appeal for LBW, umpire not interested. Patidar sends it down the ground for four runs! Six come off the over. Deshpande replace Kulkarni, another maiden to end Day 3.
MP are 368-3 in 123 overs, they trail by just 6 runs now.
« Back to LIVE
TOP STORIES