Hasaranga strikes, removes Hooda for 45
May 25, 2022 23:43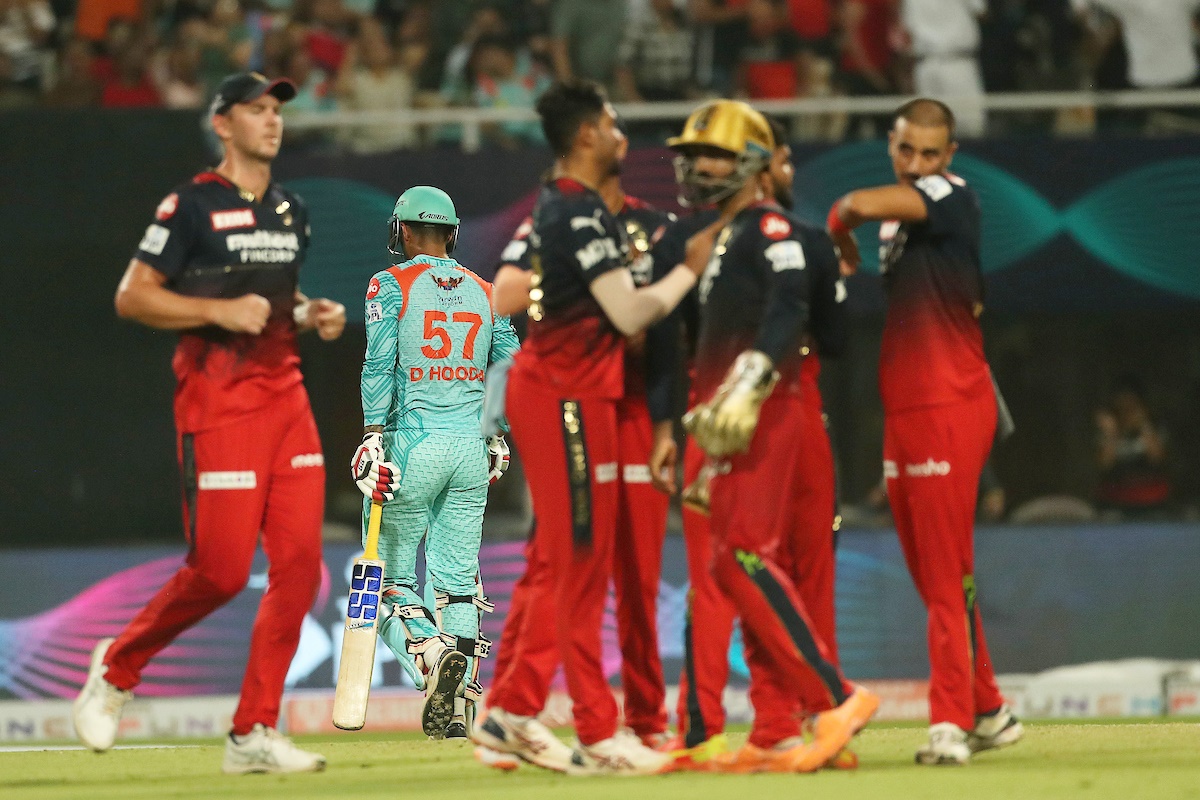 LSG 143-3 (15 Ovs) vs RCB 207-4 (20 Ovs)
Shahbaz continues, Rahul and Hooda deal in singles. They fail to time it well. Boundaries have dried up. After 13 overs LSG are 109-2.
After timeout, Rahul welcomes Hazlewood with a six! Back with a couple. Another six from this over, this time it is Hooda. 16 came off it, after 14 overs LSG are 125-2. They need 83 from 36 balls.
Hasaranga is back, Hooda slams him for a huge huge six! Misses the next. Hammers another maximum!
Wicket! Bowled! The length did the trick and Hooda misses it completely. He departs for 45 off 26 balls. Stoinis is the new batter, he defends. Hammers a huge six and is off the mark in style. After 15 overs LSG are 143-3. They need 65 from 30 balls.
« Back to LIVE
TOP STORIES