Latham hits 76-ball ton; NZ on top
November 25, 2022 14:16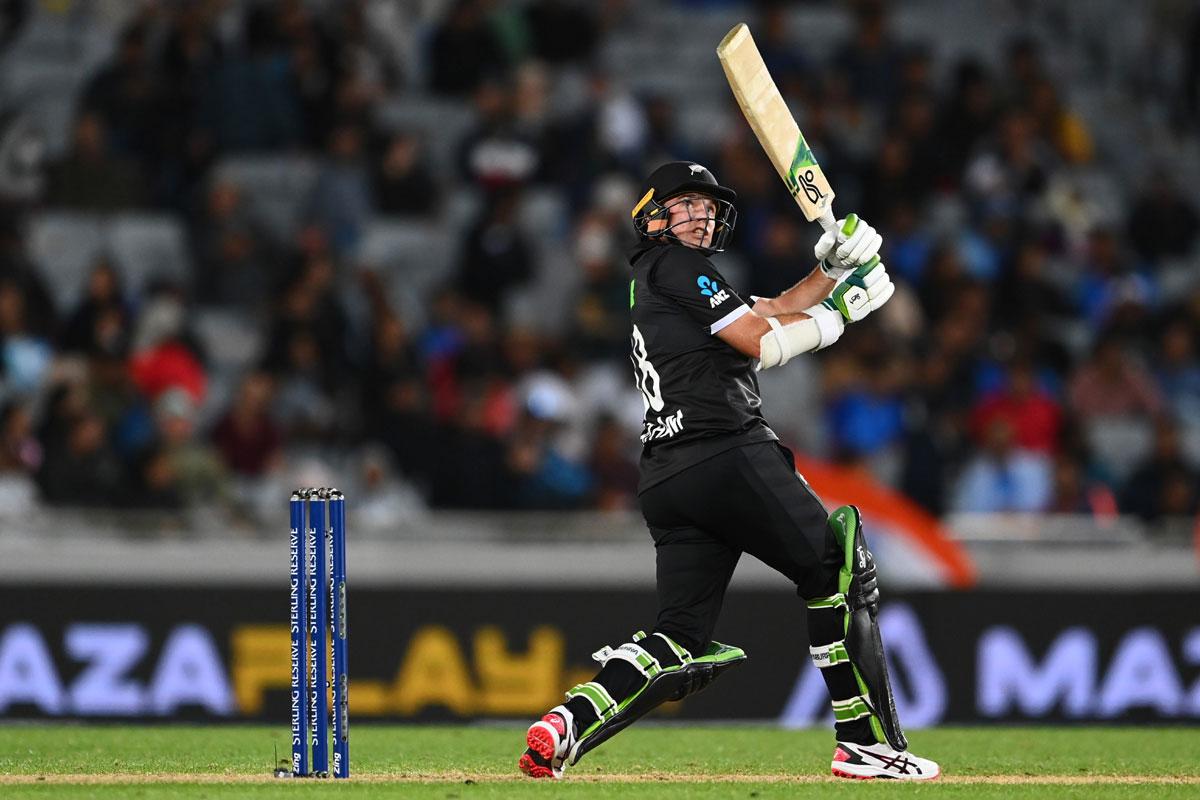 Arshdeep is back into the attack and he switches to round the wicket. Williamson nudges the second ball off his pads for one before Latham pulls the short ball over square leg for a six.
Arshdeep goes for the yorker which slips down the leg side and is ruled a wide as Latham misses the glance and he keeps strike with one from the last ball as New Zealand bring up their 200.
Sundar to bowl his final over. He starts with a short ball which Latham pulls for a four and then takes one to short thirdman and Williamson also picks a single off the next.
Latham slaps the fourth ball through the covers for one but Williamson can't get a run off the last two balls.
Sundar ends his spell without a wicket, conceding 42 runs in his 10 overs.
Arshdeep starts his new over with a cracking yorker as Latham manages to get his bat down in time, getting an inside edge which narrowly misses the stumps and goes fine for a four.
Latham clips a full toss in the gap through midwicket for three runs and Williamson gets an inside edge for another run.
Latham keeps strike with a single from the last ball as nine come from the over.
Thakur comes into the attack. He starts with a short ball which Latham pulls for a six over square leg followed by a wide.
Thakur fails to learn from his mistake as he drops short again and this time Latham pulls over midwicket for a four.
Another short ball down the leg side as Latham pulls it fine off his pads for another boundary, to make it 15 from 3 balls.
This is poor bowling from Shardul. He tries the slower bouncer which Latham easily despatches over short fine leg for another boundary.
Shardul goes full and wide as Latham goes for the drive but it goes off the outside half past short thirdman for the fourth four in a row.
Things getting worse for Shardul, who bowls a wide down the leg side and Latham drives the last ball to long-on to race to his century from 76 balls.
25 runs from the over as New Zealand reach 241/3 in 40 overs, needing another 66 from 10 overs for victory.
Latham's superb assault on Thakur has put the Kiwis in complete control of the contest.
« Back to LIVE
TOP STORIES