Umran picks 2nd wicket; NZ in trouble
November 25, 2022 12:56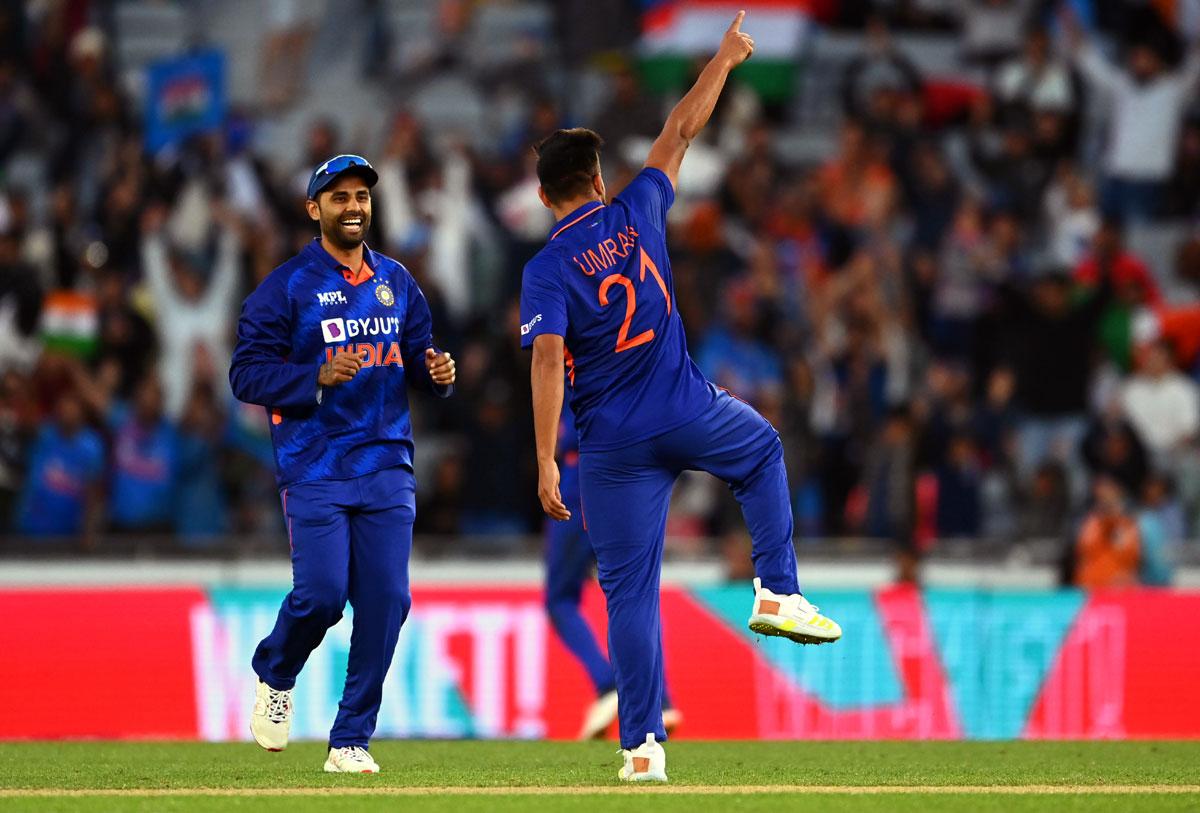 Williamson drives a full toss from Chahal to long-off for one and Latham inside edges the next on to his pads before defending the fourth ball with a straight bat.
The left-hander sweeps the fifth ball past short fine leg for a four to get off the mark.
A break for Umran, after a superb second spell, in which he took two wickets for 10 runs in three overs, as Sundar comes back into the attack.
Williamson slaps the first ball through point for a single and Latham gets the outside edge off the next ball for two runs but is unable to get a run off the last four balls.
Infact, Umran has a change of ends as he takes over from Chahal, who went for 26 runs in his four overs.
Williamson clips the first ball off his pads for a single before Latham looks to cut but gets the outside edge which flies to thirdman where Thakur makes a mess of an easy stop to concede a boundary.
Umran bowls a quick bouncer which sails high over Latham and wicketkeeper Pant nearly takes evasive action as he has to leap high to collect it.
Umrah goes short and wide as Latham cuts it past point for the second four of the over.
Umran switches to over the wicket as Latham pokes and is beaten followed by another play and miss as the left-hander misses the cut shot.
« Back to LIVE
TOP STORIES