Umran picks 2nd wicket; NZ in trouble
November 25, 2022 12:42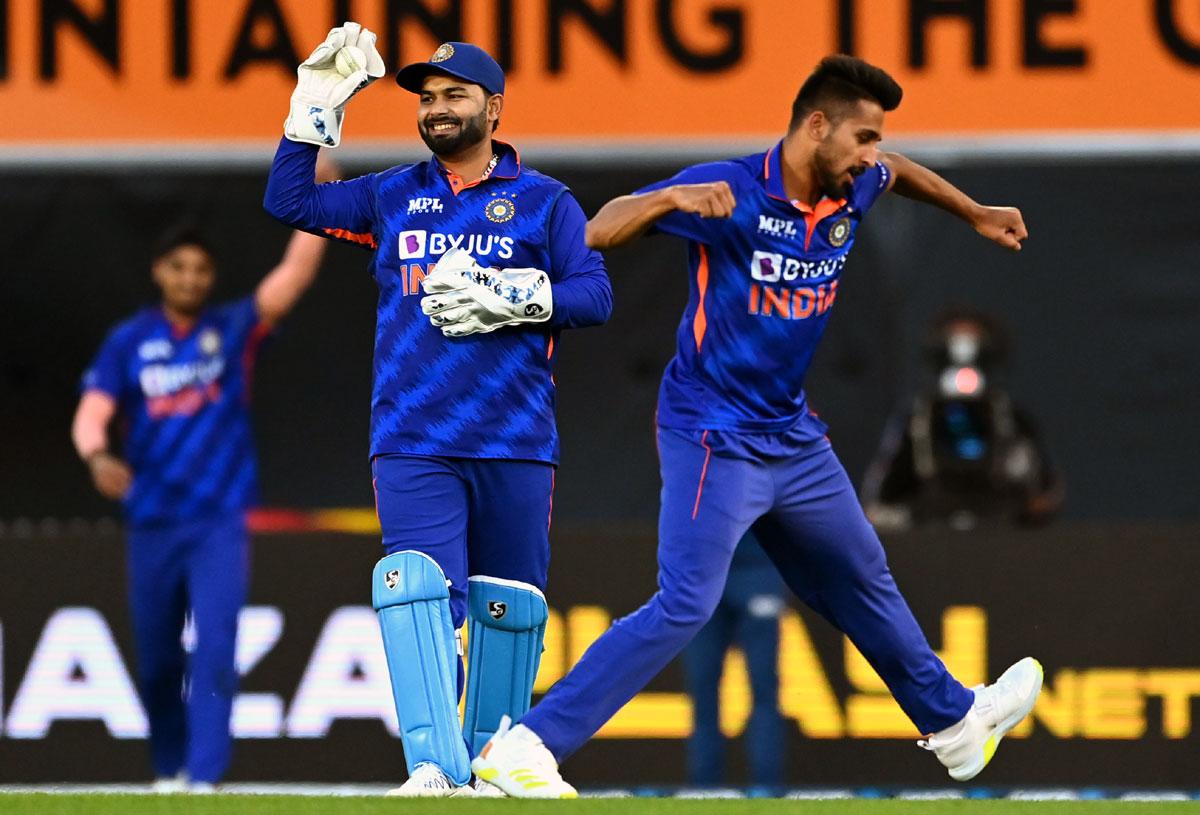 Chahal, who was hit for a couple of fours in his first over, is back into the attack.
Williamson clips the first ball for a single before Mitchell is struck on the pads as he misses the clip.
Mitchell doesn't want Chahal to settle down.He comes down the track and lofts the fourth ball back over the spinner's head for a six and pushes the last ball on the off-side.
Umran has settled into a good rhythm, not giving anything away. Williamson showing great respect as the youngster generates some good pace. He defends the first two balls before steering the third to thirdman for a single.
Mitchell plays out the last three balls to end another good over from Umran, who has concede just 14 runs from four overs.
Chahal will be relieved to have bowled a tidy over after going for runs in his first two overs.
Chahal getting his length right, bowling it a lot fuller with generous flight as he gives away just three runs in his third over.
Umran produces a beauty, a full delivery at pace moving away slightly as Williamson gets the edge but it flies to the right of wicketkeeper Pant through the vacant slip region for a four.
The next ball is again quick but bounces a lot more with Williamson beaten trying to slash it over thirdman.
Williamson gets a single from the fourth ball before Mitchell swings at a full wide delivery but gets it off the toe end of the bat and is caught at deep point for 11.
Superb bowling from Umran, who picks up his second wicket, to leave New Zealand in a spot of bother.
Umran has good figures of 2/19 in five overs as he enjoys a dream start to his ODI career.
New Zealand need 219 runs from 30 overs for victory at an asking rate of 7.30.
« Back to LIVE
TOP STORIES