50 comes up for GT
May 26, 2023 20:30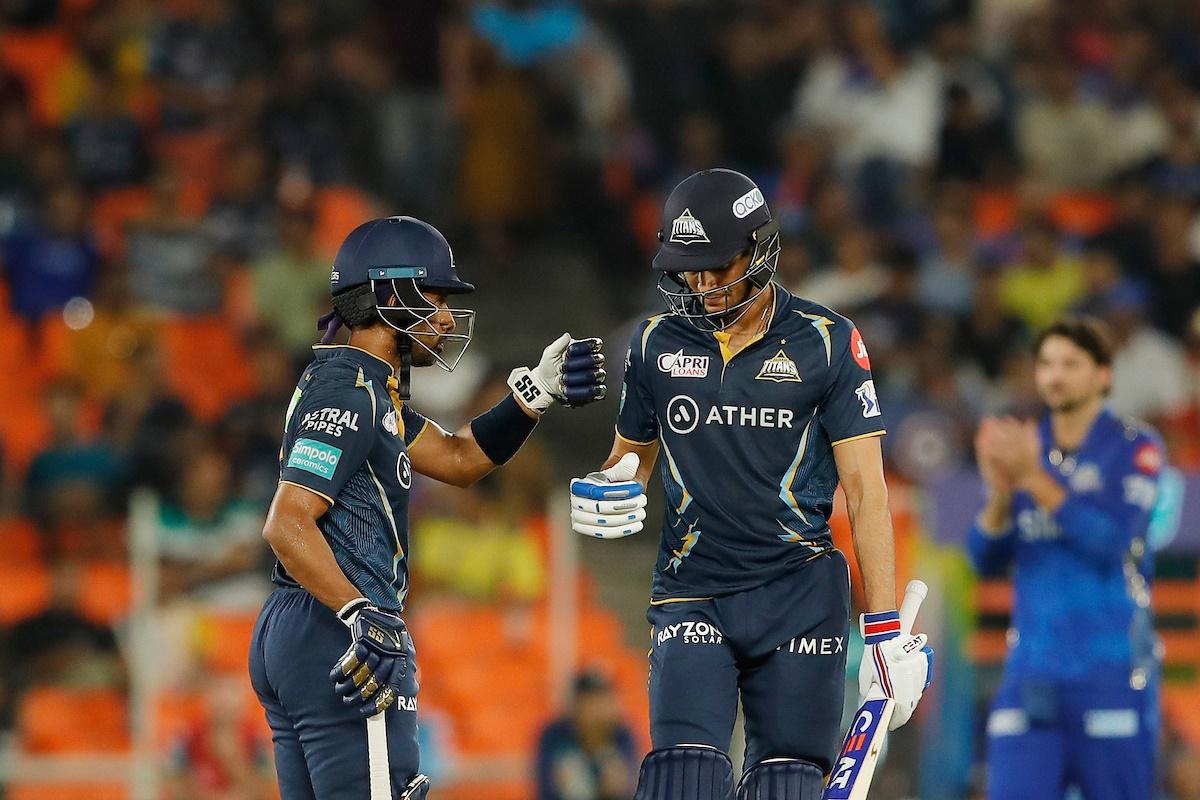 Behrendorff continues, Gill defends it towards cover for none. Finds the gap and hammers it for four runs. Backs it with a single. Saha taps it down for a single. Gill jabs it towards midwicket for a single. Saha powers the short ball for four runs. 11 came off it. After 5 overs GT are 38-0.
Another change in bowling, Chris Jordon is here, Gill punches it to cover for none. Next is called wide. Shot! Sends it deep into the stands for six! Finds the gap and will get boundary this this time. Edge and Kishan gets hold of it. Gill plays it straight and Tim David drops it! Gill will get a single and with that 50 comes up for GT. Dot to end the over.
12 came off it. At the end of the powerplay GT are 50-0.
« Back to LIVE
TOP STORIES