Covers removed as players walk out to warm up
May 26, 2023 19:17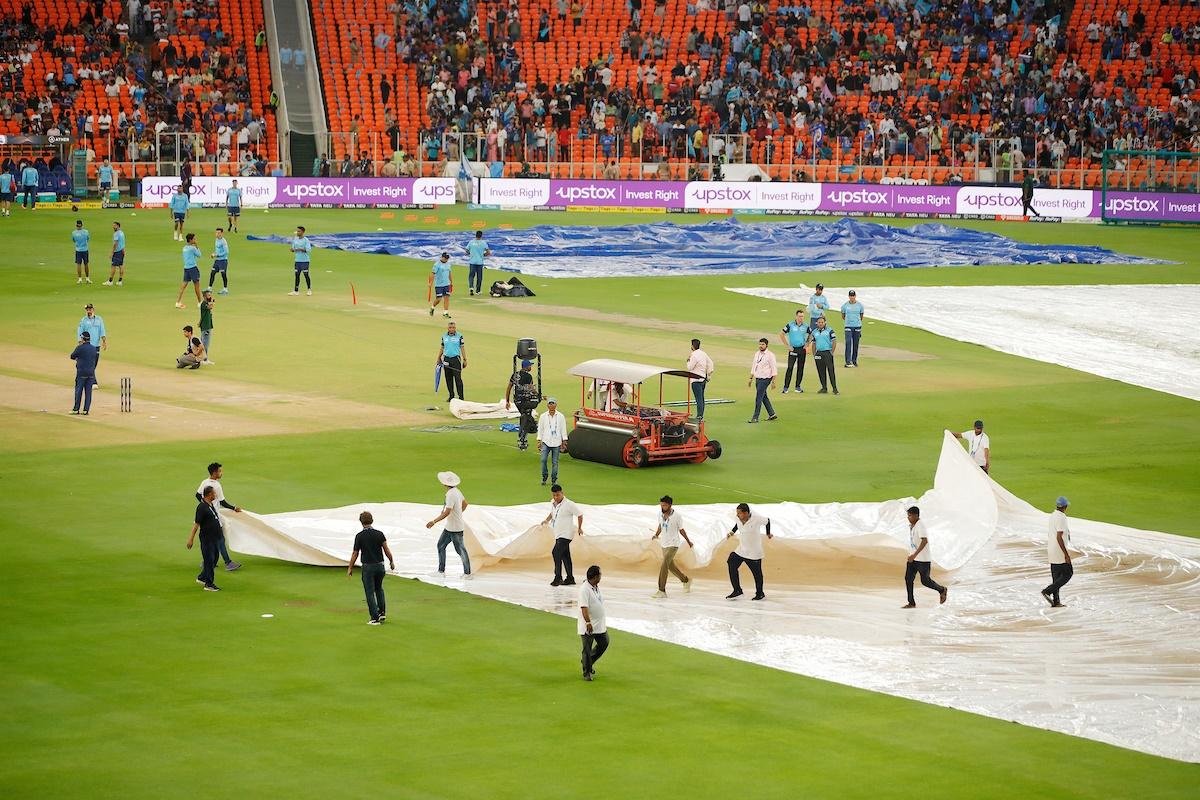 In a positive turn of events, the cricketing action seems set to resume as the covers are being lifted off the pitch.
The rain has subsided, allowing the ground staff to prepare the field for play.
The Mumbai Indians have eagerly walked out to the field to begin their warm-up routines.
« Back to LIVE
TOP STORIES