Little dismisses Green; MI 4 down
May 26, 2023 23:19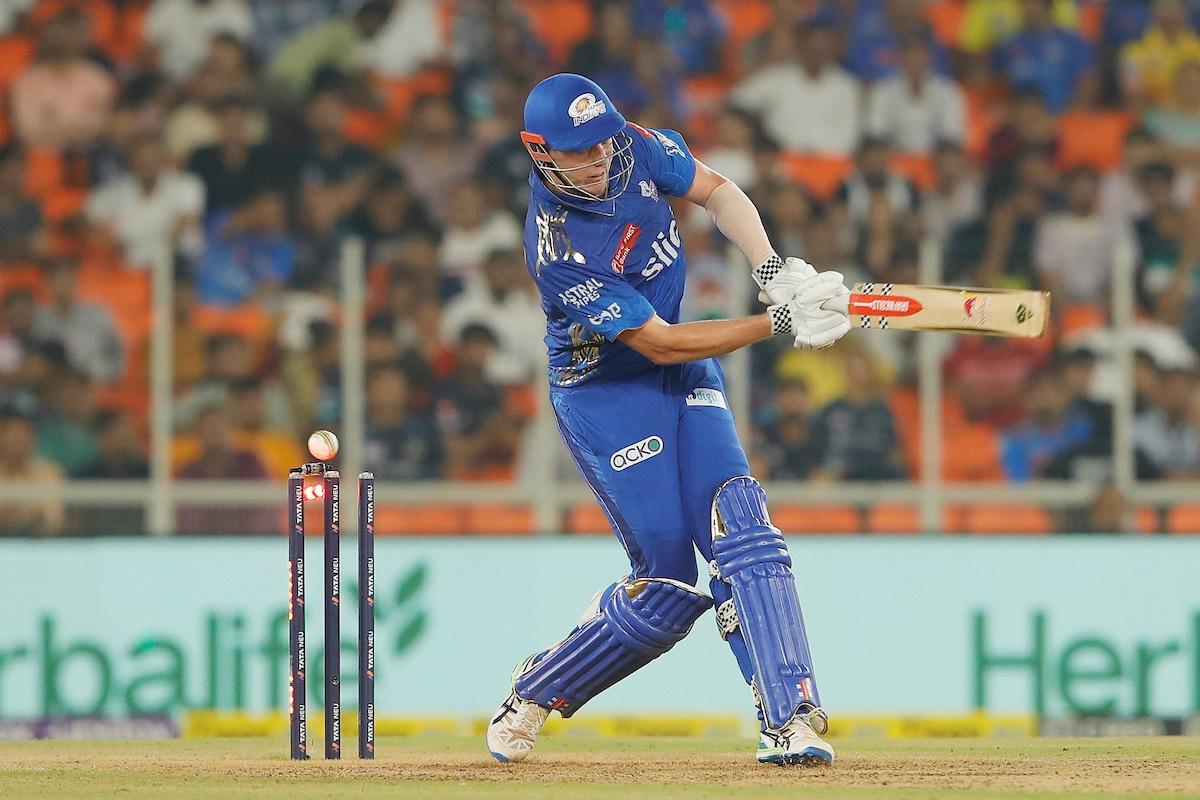 Noor continues comes for his third. Starts with a wide. SKY will get a single. The batters almost collided. Green cuts it to long on for a couple. Green is beaten. Slams a huge six! Oversteps, no ball called. Single to end the over. 13 came off it. After 11 overs MI are 123-3.
Josh Little is the new bowler, SKY pulls it for a single. CLEAN BOWLED! Green has to walk back scoring 30 off 20 balls.
Vishnu Vinod is the new batter, he is off the mark with a single. SKY flicks it for another single. Vishnu sends it past long on for a couple. Dot to end the over. 5 came off it and a wicket.
After 12 overs MI are 128-4.
« Back to LIVE
TOP STORIES