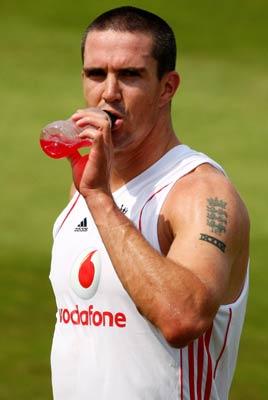 English cricketers are unlikely to find many takers in the third Indian Premier League next year as they would be unavailable for most part of the cash-rich Twenty20 event, says Rajasthan Royals franchise CEO Sean Morris.
Morris, who joined the IPL team last week after leaving his post as CEO of the Professional Cricketers' Association in October, said the likes of Stuart Broad and James Anderson may not find any buyers when the auction takes place in February.
England's Test players will not play the first 12 days of the IPL due to their tour of Bangladesh. They could also miss the concluding part of the event as they would be required to be in the West Indies to prepare for the World Twenty20 Championship.
"I don't think there will be that many more England players involved. I think teams have worked out that consistency in selection throughout the tournament is key and to have Australian or English players coming and going doesn't necessarily make for the best structure of a side," Morris was quoted as saying by The Daily Telegraph.
"It is pretty difficult for the English guys to go for the maximum amount of money at the auction ($500,000) and it will be interesting to see how their availability is reflected in the auction prices," he added.
Star English all-rounder Andrew Flintoff and flamboyant batsman Kevin Pietersen are the costliest players on the IPL roster after inviting bids of $1.55 million this season.