Feisty off-spinner Harbhajan Singh is the lone Indian to make any substantial gains in the ICC One-Day rankings, jumping 11 places to joint eighth in the bowling chart, even as batting stars like Yuvraj Singh and Gautam Gambhir lost ground in the latest list.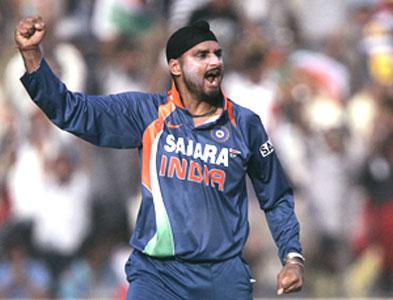 Harbhajan, who picked eight wickets against Australia in the seven-match series, which India lost 2-4, shares the eighth spot with flamboyant Pakistani all-rounder Shahid Afridi, who scalped five against New Zealand in a three-match series against New Zealand in the UAE.
However, India vice-captain Yuvraj leads the list of batsmen who failed to defend their rankings.
Yuvraj, who started the series in second place, dropped five places to eighth, while opener Gautam Gambhir slipped four places to share the 19th spot with Sri Lanka's Sanath Jayasuriya.
Among the fast bowlers, Australia's Doug Bollinger rocketed 52 places to 69th after his nine wickets against India but Mitchell Johnson and Brett Lee and the Indian pair of Praveen Kumar and Ishant Sharma dropped down the rung.
Johnson shares the 13th spot with South Africa's Johan Botha after dropping two places, Lee and Praveen dropped six places each to 22nd and 24th respectively while Ishant slumped nine places to 35th.
Australia captain Ricky Ponting continued his upward movement in the batting list and after a productive series in India, in which he scored 267 runs, the right-hander has risen two places to fourth.