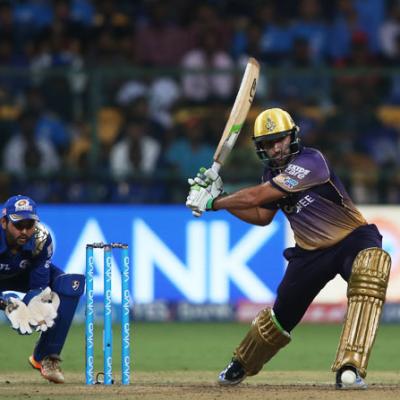 Jaggi now goes after Malinga, fires a four through mid-wicket.
Jaggi's well timed shot only gives him a single.
The batsmen are happy to rotate the strike.
Yadav ends the over with a boundary through long on. What a shot!
That brings up the 50-run partnership.
Yadav sweeps Pandya for a boundary through square.
He then plays an inside-out shot to get another four over extra cover.
Yadav then takes a run.
Jaggi then gets a run at deep square leg.
10 off the over.
Johnson back in the attack and is welcomed by a boundary!
Jaggi runs down the wicket and hits it through covers for a four.
The batsmen run three down to deep mid-wicket, nice fielding by Rayudu at the boundary.
Nice! A fast one and Yadav gets under the ball well.
That was nearly a run-out!
The batsmen run a risky single and a bad throw hands KKR a lifeline.
Jaggi tries to whack the ball on the on-side but finds a fielder at short mid-on.
8 off the over.