Pakistan Cricket Board chairman Ejaz Butt says he is disappointed with senior batsman Younis Khan's refusal to make himself available for the tour of Australia, starting later this month.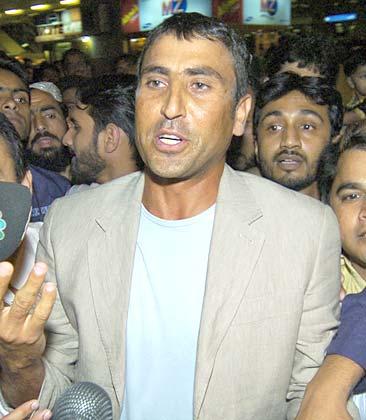 The Pakistani selectors on Tuesday announced the squad for the tour, retaining Mohammad Yousuf as captain for the Test and One-day series in Australia.
Younis, who had pulled out of the ongoing tour of New Zealand due to personal reasons and lack of form, didn't make himself available for the Australian tour.
"I had spoken to Younis in England and had told him to play some domestic cricket and make himself available for the Australian tour," Ejaz Butt said.
"I am disappointed that he didn't listen to my advice because I feel he is our top batsman and should have been going to Australia. But since he didn't make himself available there is nothing the selectors could do," he added.
The PCB Chairman said despite several attempts by the board to contact Younis, nothing had come out of it.
"At present we don't even know where Younis is as he has not gotten back to us as yet," he stated.
Sources close to Younis said the senior batsman had entered into a contract with the Mannan Memorial Gymkhana Club in Quetta and had gone to play some matches for them.
Sources said Younis still wanted time to ease himself back into cricket by playing some club matches.