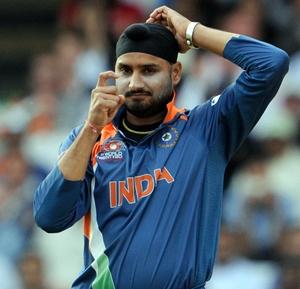 Harbhajan Singh was always a valuable ODI player for India, but this is the first time he has become India's most valuable player (MVP).
The big difference now is that Harbhajan's batting is improving: he's scoring runs now, and at a fast clip.
A less charitable observation could be that Harbhajan is now getting more opportunities to bat because India's top order isn't firing well enough.
Sachin Tendulkar is climbing his way to the top after an indifferent start, and Mahendra Singh Dhoni continues to bat most impressively even though his strike rate has now dropped to just 75.
Recall that the Most Valuable Player Index (MVPI) collapses a player's all-round on-field performance into a single 'run' equivalent.
Table: The most valuable Indian players in the 2009-10 ODI season (16 matches so far)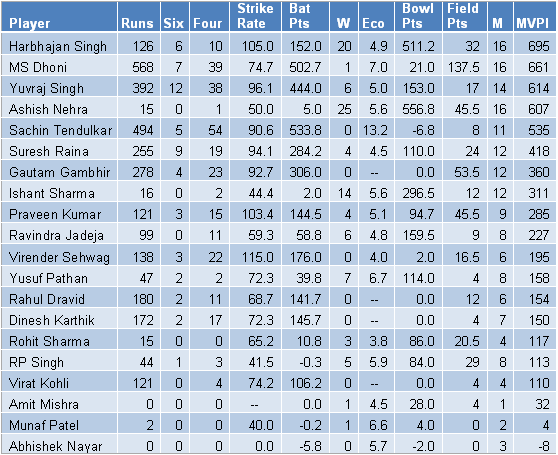 Runs (scored) | Sixes | Fours | Strike rate | Bat-pts: Batting points | W: Wickets taken | Eco: Economy rate | Bowl-pts: Bowling points | Field-pts: fielding points | M: Matches played | MVPI: Most valuable player index = sum of batting, bowling and fielding points | *Run outs are counted as 1 (wicket) for a direct hit, and 0.5 (wicket) if the fielder is an equal participant in a run out dismissal