As Sachin Tendulkar completes 20 years in international cricket, former India captain and coach Ajit Wadekar salutes the batting legend.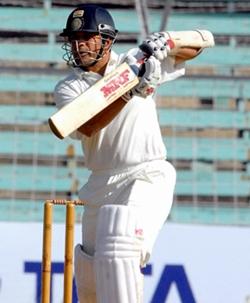 "He is the greatest batsman of all-time. Only Don Bradman comes anywhere close to him. There is no record in history that he has not broken; his batting record will definitely be there up for grabs for a long time to come.
I still remember him facing the likes of Abdul Qadir, Wasim Akram, Imran Khan and Waqar Younis in his debut Test against Pakistan. He played them with ease and full of confidence.
At that time it was not just about talent, but also about the guts of a 16-year-old facing the legends of the game.
I also vividly remember the Madras Test [against Pakistan], which we lost by 16 runs.
He was cramping and couldn't bear the pain. Yet, he battled it out in the middle and almost gave India victory. He hit four boundaries off Saqlian Mustaq before being caught at mid-off trying to play a similar shot. I saw Sachin cry after that match.
That's because he is a team player.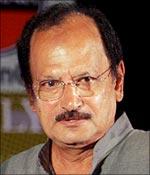 The reason why he is the greatest is that he has been carrying this weight of expectation for the past so many years now, and nothing seems to bog him down.
With so many matches being played -- the Test matches, ODIs and now T20, he seems to have adapted into all of it very easily.
Even after so many years, and having achieved so much, he still has the hunger and passion to score more runs and win matches for the country.
I definitely see him playing for another 2-3 years for India, as he is still very focused about the game."