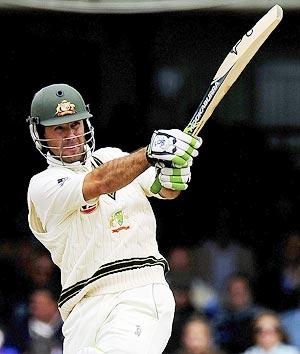 Australia skipper Ricky Ponting has said that the series win over New Zealand had erased all the doubts raised about his side ahead of the Ashes series later this year.
Australia wrapped up the series 2-0 by defeating New Zealand in the Hamilton Test by 176 runs.
The visitors had won the first Test in Wellington by ten wickets, and having defeated West Indies 2-0 and Pakistan 3-0 on home soil, the Australian team finished the summer season unbeaten in Tests.
"There were probably some question marks over our Test cricket before the summer started; being a little bit inconsistent through the Ashes series and probably playing well enough at different times to have won that series, but not being able to nail the crucial moments," Fox Sports quoted Ponting, as saying.
"If anything this year we've probably gone the other way, when there's been big moments we really have stood up and nailed them. We can't be any better placed at the moment, we have two Tests to play in England (against Pakistan) then it's straight into it," he added.
Ponting further said that the current group of players are going strong at the moment, and they can "put up a very good show in the Ashes."
"There will be no excuses from where we are sitting. We've done everything we would have liked for us to have achieved throughout the summer. There's never been a game that has dragged on. Hopefully, we have a full complement of players to pick from going into November," Ponting said.
"Generally when you get a bit tired teams can fade away, but I think if anything we've got better and stronger as a group as the year has gone on. I'm really happy with what we've achieved," he added.