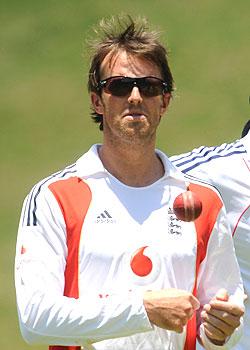 England cricketer Graeme Swann, currently the number three bowler in the ICC Test ranking, was arrested on suspicion of drink-driving, police has revealed in London on Saturday.
The 31-year-old off-spinner, who had a successful tour of South Africa and Bangladesh recently, was stopped by police while returning to his home in the West Bridgford area of Nottingham on Friday morning.
"A 31-year-old man was arrested on Byron Road, West Bridgford, at 3.23 am on Friday, April 2 on suspicion of drink-driving," a Nottinghamshire Police spokesperson said.
Swann, however, was later granted bail.
Swann had reportedly been out to celebrate his birthday, which was last week.
The right-arm bowler was stopped just yards from a police station and 1.5 km from his home.