Former Pakistan cricket captain Shoaib Malik, who recently married Indian tennis star Sania Mirza, has filed his appeal against a 12-month ban and a Rs two million fine imposed on him by the PCB for indiscipline.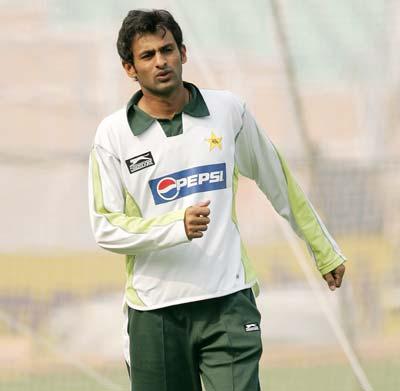 Malik, who is in India for post-marriage ceremonies, filed his appeal on Wednesday through his lawyer in Lahore, becoming the sixth of the seven players banned or fined by the Pakistan Cricket Board last month to challenge their penalties.
Only former captain Mohammad Yousuf, who announced his retirement from international cricket after being banned for an indefinite period, is yet to file any appeal.
"We have received Malik's appeal and after the deadline for filing appeals is over on April 17 we will forward all appeals to the independent arbitrators to assess these cases," PCB legal advisor Tafazzul Rizvi said.
Rizvi said the players or their legal representatives will now be given details explaining on what basis they were penalised.
The PCB has made it clear that it has no regrets over penalising the players but they would be given a fair chance to get their appeals heard.
Rizvi said there has been no word from Yousuf so far.
"If he does not appeal then he will serve his ban but as it is he has announced his retirement," Rizvi said.
Malik incidentally faces the most serious charges of indiscipline and is accused of not only faking an injury on the tour of New Zealand but also of spreading dissension in the team.