What else?
This is one question that comes to mind when the name of Sachin Tendulkar is mentioned.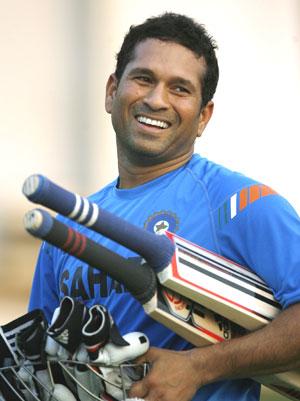 Having eclipsed almost every record that could be broken, the Master Blaster shows no signs of slowing down.
And along the way the 37-year-old sets a new set of records.
The latest feather in the maestro's cap will be added once he takes to the field in the third and final Test against Sri Lanka at the P Sara Stadium in Colombo today.
- Tendulkar set to scale another peak
Tendulkar will become the most capped player in Test history then, with 169 Test appearances, overtaking former Australia captain Steve Waugh.
The Master Blaster, who made his Test debut in November 1989 against Pakistan, has broken every possible batting record including those for most runs and centuries in both formats - ODI and Test cricket.
- Expectations are god's gift: Tendulkar
In a career spanning more than 20 years, Tendulkar has missed just 14 Tests.
In 2010 alone, he has amassed 772 runs in six Tests, including that splendid double hundred in the second Test against Sri Lanka at the SSC Ground.
And considering he is showing no signs of slowing down, there are many more records that the Master Blaster will set in the days ahead.
Join us in congratulating Sachin Tendulkar on his latest achievement.