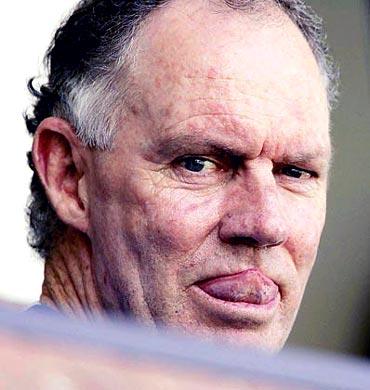 Former captain Greg Chappell on Monday became Australia's the first full-time selector after being appointed as National Talent Manager by the Cricket Board.
Andrew Hilditch will continue to chair the National Selection Panel (NSP) and Chappell will join as one of its four members.
The former all-rounder, who played 87 Tests and 74 ODIs, will vacate his current role as CA Centre of Excellence (COE) Head Coach in Brisbane to take the new role, according to Cricket Australia.
Chappell, who had a controversial stint as India coach between 2005 and 2007, said he is looking forward to take up the challenging job.
"I am really excited by the challenge of this new role -- from a talent management point of view, this will be an exciting period for Australian cricket.
"I have enjoyed the COE Head Coach role as I was able to work with a talented group of coaches and support staff to assist and develop the next generation of Australian cricketers. The new role dovetails beautifully for me as they will be the immediate future of Australian cricket," he said.
He is expected to take up the new role as soon as the current COE program debriefing of state cricket associations is finished within the next month.
CA General Manager Michael Brown said he is delighted that a person with Chappell's life-long depth of experience and expertise in elite cricket was able to take the new role.
"We began a detailed review of our cricket pathway program more than four years ago and this appointment is the final step in that comprehensive process," Brown said.
"Greg will work closely with the State cricket talent development managers and with the national selectors in a system that now gives us a tightly integrated, national talent identification and management system across all Australian cricket," Brown said.