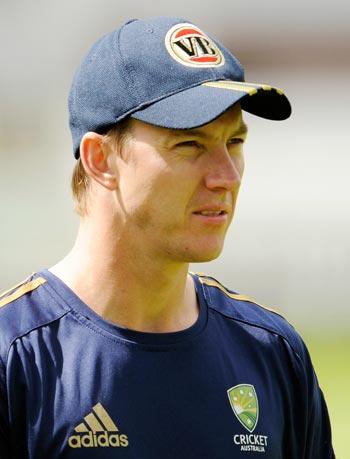 Doing his bit to bring together two bitter nations, speedster Brett Lee said India is safe for the Australians and it is the same other way round.
Lee's assurance comes at a time when the Australian cricketers are little apprehensive about playing in the Indian Premier League (IPL), fearing a backlash of the spate of attacks on the Indians in Victoria.
Things became gloomier after Shiv Sena threatened not to allow the Australian cricketers to play in Mumbai unless the attack on the Indians ceased Down Under.
Lee, just back from yet another India trip, did his best to assure his compatriots.
"I have just pretty much got off a plane back from India and I certainly haven't had any problems," said the affable pacer.
He also took the occasion to condemn attacks on the Indians but insisted Australia is a safe place for them.