Tossing aside his usual ritual of mocking the Poms, former Australian leg-spinner Shane Warne believes England has their best chance in 24 years of winning the Ashes Down Under this winter.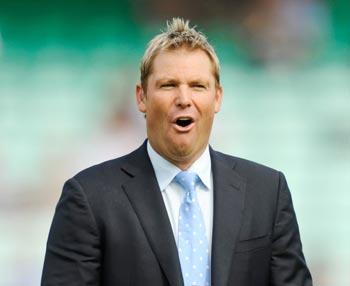 Warne has hailed off-spinner Graeme Swann as the world's most improved cricketer - insisting he will be key to England's attempt to retain the urn they won here last summer.
He said: "The last time England went to Australia, it was a 5-0 whitewash and embarrassing. They'll want to do something about that. They can challenge us for the first time since 1986-87. It will be a good series."
"Winning in Australia and India are the two toughest countries for any side. Australia has the best home record over the last 20 years. In my time, we lost one series against West Indies in 1992-93 and one run separated us," The Sun quoted Warne, as saying further.
"Our home record over the last few years hasn't been as strong. They lost to South Africa and drew with India. But it's still a tough ask to win in Australia. Glenn McGrath will say 5-0 to Australia - but I think it'll be close," he said.
"England played outstanding cricket in the recent one-day series. It has been a long time since they had the edge on us in all forms of the game. Their selectors and Andy Flower must take credit for not discarding players like they have in the past. They are starting to gel. And, Swann is the most improved cricketer," Warne said.