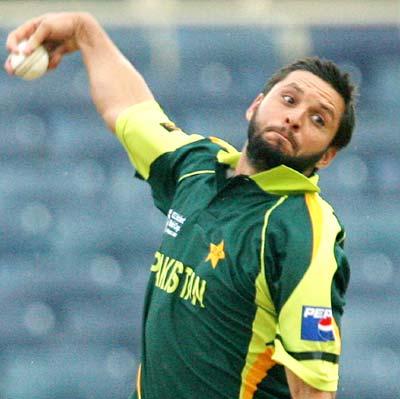 Sachin Tendulkar's refusal to return to Twenty20 cricket for next month's World Cup is a relief to India's rivals, Pakistan skipper Shahid Afridi said.
India's master batsman quit the format in 2007 but has been in superb form in the Indian Premier League.
Several leading figures have asked him to return for the tournament in the West Indies but the 36-year-old recently ruled out the possibility.
"The way he has blossomed in the last few years he is only getting better and better as a batsman," Afridi told Sunday's Times of India.
"If Tendulkar had played in this World Cup I am sure he would have made a big impact. If he is not playing... it is certainly a big advantage for other teams.
"I think even in T20 cricket you need to bat properly and at times even playing out 20 overs is a big challenge for a team. You need to play orthodox cricket."