Kolkata Knight Riders' coach Dav Whatmore on Tuesday said players should learn to strike a balance between cricket matches and IPL parties.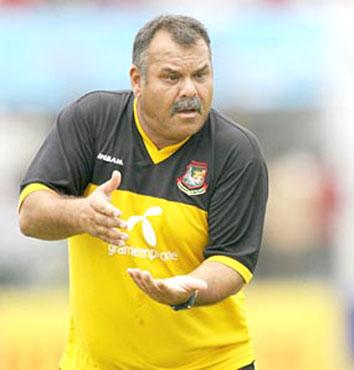 Whatmore, who was in Kochi for a seminar said, parties are part and parcel of IPL.
"But the players should put in their 100 per cent for matches," he said.
"If there are players not able to balance it then they have got to be very careful," he said.
Asked which was his favourite team of the three he has coached - Sri Lanka, Bangladesh or KKR - Whatmore said, "I have fond memories of all the three."
 "I do have a desire to whoever I am coaching to make them play to their best ability," he said.
On KKR's performance in the last IPL edition, he said, "It was a very big learning curve for me."
"The team should correct the mistakes and move forward to be a much more competitive side in IPL Four."
After the Indian cricket team's Twenty20 World Cup debacle, skipper Mahendra Singh Dhoni had conceded that after-match IPL parties and hectic travelling during the league did take a toll on the players' fitness.