The International Cricket Council on Wednesday said it will hear the appeals by three Pakistani cricketers against their suspension over the spot-fixing allegations on October 30 and 31 in Doha, Qatar.
The sport's world governing body has thus declined the request from lawyers of the three cricketers -- Test captain Salman Butt, pacers Mohammad Asif and Muhammad Amir -- to set an early date for their hearing.
ICC has notified the lawyers of the players in writing about the venue and dates for the hearings.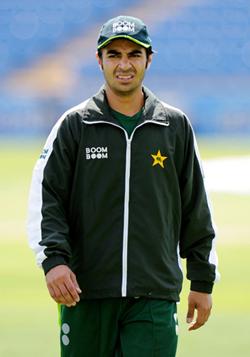 "Michael Beloff, QC, the head of the ICC Code of Conduct Commission, will hear the appeal by the three Pakistan players against their provisional suspension from all cricket on 30 and 31 October 2010 in Doha, Qatar," ICC said in a release.
The provisional suspensions were imposed on the players in accordance with ICC Anti-Corruption Code after they were charged with various offences on September 2.
The charges followed revelations by the British tabloid The News of the World and subsequent investigations by the ICC's Anti Corruption and Security Unit into the spot-fixing allegations.
"After receiving three separate appeals from the respective players, the ICC moved as quickly as possible to convene an independent hearing in accordance with the ICC's Anti-Corruption Code. After consulting with all parties involved we decided to conduct the hearing in Doha, Qatar," ICC Chief-Executive Haroon Lorgat said.
"It is important to understand that the appeals are against the provisional suspension only and will not consider the substantive charges that were laid against the players on September 2, 2010. In the meantime, the players remain provisionally suspended from all cricket and related activities.
"We want to ensure a fair and just process in terms of our code, but we are also determined to maintain the integrity of our great sport," Lorgat added.