Taking a swipe at Shane Warne in a bid to soften the scrutiny on captain Ricky Ponting, Australian national selector Merv Hughes has said that Warne's criticism was unfair.
Warne caused a furore when he used Twitter to question what he felt were Ponting's poor field placements for spinner Nathan Hauritz as India stormed to a series victory.
It was later discovered Hauritz had himself set a largely defensive leg-side field for his opening two overs, which cost him 22 runs.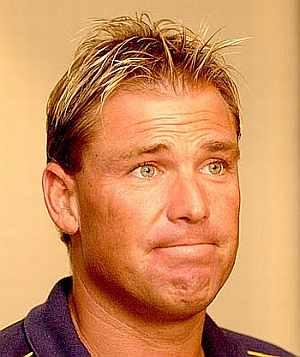 "It's interesting. Of Warney, he obviously knows a fair bit about the game but, as most past players do, they seem to not want to get involved directly with the team and criticise from afar when things go bad," Hughes said.
"That happens in all sports. Warney has played a lot of cricket and he is a good surveyor of the game, there is no doubt about that," The Sydney Morning Herald quoted Hughes, as saying.
"But having a go at Ricky when he talks to the bowlers about the field, if the bowlers aren't happy, they change it. I think there is a misunderstanding there.
"Then, the question comes up, if he [the captain] is happy with the way the field is and the bowler is not bowling to it, what do you do? You would say obviously at the time they had a plan that didn't work," Hughes said.
Warne, who occasionally works with Australian spinners at the Centre of Excellence, has since offered to help Hauritz.