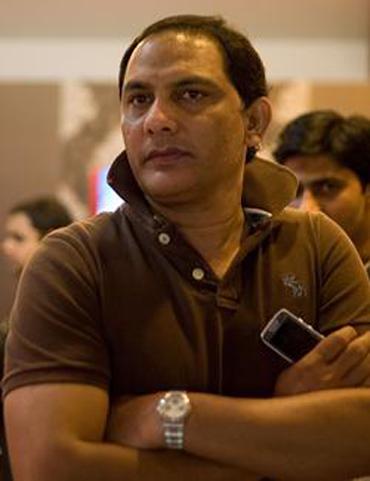 Former India skipper Mohammad Azharuddin on Thursday said the 'spot-fixing' charges against Pakistani cricketers are just allegations at this stage and until proven the players should not be held guilty.
"Right now these are just allegations. The investigation is on and nothing has been proved (against Pakistani players) as yet. Anyone can say anything but at the end of the day the law will take its time," Azharuddin said in Delhi.
Asked if the alleged players should face life bans if found guilty, the cricket-turned politician said, "It's for the Board (PCB) and International Cricket Council to decide."
However, Azharuddin feels it was unfair to single out Pakistani players in this whole fixing saga.
"It's very, very unfair. Now, so many players are coming out and saying that they have been approached. It's not good, because I feel they should have come out at that time and reported the matter. Then and there action should have been taken," said the former India batsman, who himself was handed a life ban by the Indian Cricket Board (BCCI) on charges of match-fixing.
After the recent 'spot-fixing' allegations surfaced, Australian cricketers Shane Watson, Brad Haddin, Brett Lee, Mitchel Johnson and David Warner have come out in public and said that they were approached by illegal bookmakers last year.
Apart from the Australian players, two Bangladesh cricketers including skipper Shakib Al Hasan and opener Tamim Iqbal have also claimed that they were contacted by bookies during the home Test series against India earlier this year.